Structural Testing Lab
Structural Testing Lab
The Center offers expertise in large-scale and coupon-level instrumentation
and testing, composites manufacturing and analysis, and finite element analysis.

Our facility includes fully equipped, integrated laboratories to develop and test durable, lightweight, corrosion-resistant material solutions
for a wide variety of industries. These include, but are not limited to Offshore wind energy, Civil infrastructure, and Electrical utilities
The STL
We are an ISO 17025 accredited testing laboratory with nearly 20 years of testing experience meeting industry standards from coupon-scale to full-scale. Our dedication to industry responsiveness and fast turnaround has led to more than 500 product development and testing projects over the past five years.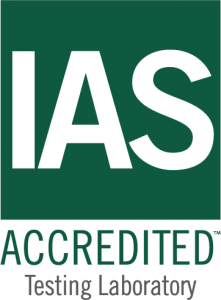 Actuators
(2) 55,000-lb Instron tension/compression hydraulic actuator with 20-in stroke
(2) 110,000-lb Instron tension/compression hydraulic actuator with 20-inch stroke
(1) 300,000-lb Instron tension/compression hydraulic actuator with 30-inch stroke
Servo-Hydraulic Digital Structural Test System
Allows up to ten actuators in a single test setup for independent simultaneous tests.
Reaction Wall
Reinforced concrete, 21′ high, movable, reaction points on 2′ grid, post-tensioned to the reaction floor, can be reconfigured to support multiaxis loading configurations.
ARAMIS & PONTOS Measuring System
Non-contact systems to measure 3D surface displacements and strains in dynamically loaded test objects.
Flow Mach 4 Waterjet
This machine runs at 55,000 PSI with a 30 HP pump motor and comes with a dynamic cutting head, which enables 3D cutting and cuts that are more "square" than non-dynamic cuts.
Wood Products Testing Capabilities
ANSI Standard A190.1 Standard for Wood Products- Structural Glued Laminated Timber
ANSI/APA PRG 320 Standard for Performance-Rated Cross-Laminated Timber (Except Section 6.3)
AITC Test T107 Shear Test
AITC Test T110 Cyclic Delamination Test
AITC Test T119 Full-Size End Joint Tension Test
ASTM D143 Testing Small Clear Specimens of Timber
ASTM D198 Static Tests of Lumber in Structural Sizes
ASTM D245 Structural Grades and Related Allowable Properties for Visually Graded Lumber
ASTM D1037 Evaluating Properties of Wood-Base Fiber and Particle Panel Materials
ASTM D1990 Standard Practice for Establishing Allowable Properties for Visually-graded Dimension Lumber from In-grade Tests of Full-size Specimens
A STM D2395 Specific Gravity of Wood and Wood-Based Materials
ASTM D2555 Establishing Clear Wood Strength Values
ASTM D3737 Establishing Allowable Properties for Structural Glued Laminated Timber (Glulam)
ASTM D4442 Direct Moisture Content Measurement of Wood and Wood-Base Material
ASTM D4761 Mechanical Properties of Lumber and Wood-Base Structural Material
ASTM D4933 Moisture Conditioning of Wood and Wood-Base Materials
ASTM D5456 Evaluation of Structural Composite Lumber Products
ASTM D6815 Duration of Load and Creep Effects of Wood and Wood-Based Products
BS EN 408 Timber structures – structural timber and glued laminated timber – determination of some physical and mechanical properties

Boards/panels are conditioned prior to testing in one of three walk-in environmental chambers.