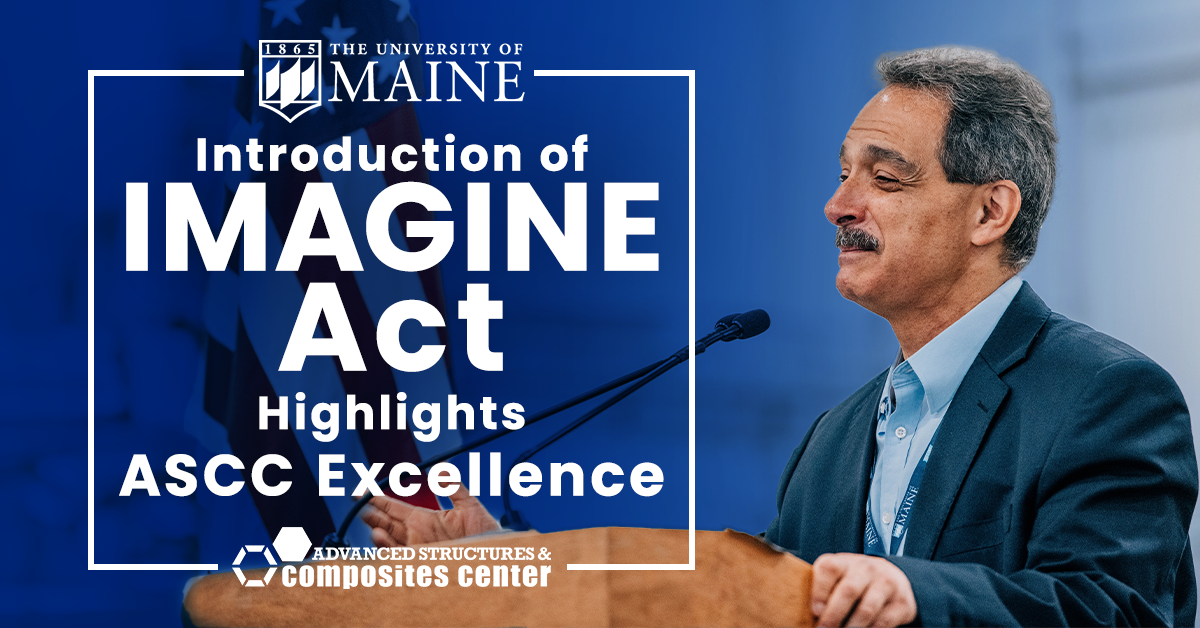 Revolutionizing American Infrastructure: Senators Collins and Whitehouse Introduce IMAGINE Act Highlighting ASCC Excellence
In a recent press release, U.S. Senators Susan Collins (ME) and Sheldon Whitehouse (RI) introduced the Innovative Materials for America's Growth and Infrastructure Newly Expanded (IMAGINE) Act, a bipartisan effort aimed at promoting the research and deployment of innovative construction materials in transportation and water infrastructure projects nationwide.
Senator Collins emphasized the importance of leveraging the skills of engineers, citing the University of Maine's Advanced Structures and Composites Center (ASCC) as a pioneer in cutting-edge materials and methods. Notably, Dr. Habib Dagher, Executive Director of the ASCC, praised the IMAGINE Act, highlighting its critical role in maintaining U.S. technological leadership in the advanced materials space.
Dagher emphasized the potential for environmentally friendly, durable materials that can improve construction efficiency and create jobs. The IMAGINE Act proposes the creation of a task force to assess federal standards for infrastructure materials and encourages research into new building techniques. It also calls for the formation of innovative materials hubs across the country, drawing inspiration from successful models such as the UMaine center. The legislation has gained endorsement from the American Composites Manufacturers Association and the American Society of Civil Engineers.
The ASCC has been an industry leader in composite materials systems, transportation infrastructure, sustainable building materials, and more for over 25 years. Learn more about our research portfolio and our Transportation Infrastructure Durability Center
Contact: Taylor Ward, taylor.ward@maine.edu