About
The Advanced Structures & Composites Center (ASCC) at the University of Maine
is a world-leading, interdisciplinary center for research, education, and economic development encompassing material sciences, advanced manufacturing, and engineering of composites and structures. Since its founding in 1996, with support from the National Science Foundation, the ASCC has financially sponsored more than 2,600 students, received 120 patents, welcomed over 30,000 visitors, created 14 spinoff companies, and has been honored with more than 40 national and international awards for research excellence.
GEM
Green Energy & Materials
Our Commitment to Maine and Our Planet
The ASCC's strategic plan, called GEM, focuses the Center's work on Green Energy and Materials development. Through GEM, the Center is at the forefront of significant new sustainability industries in the nation. Our eight major research areas are Civil Infrastructure Durability, Advanced Wood Composites, Large-scale Bio-based Additive Manufacturing, Cellulose Nanocomposites, Advanced Structural Concepts, Structural Thermoplastics & Smart Materials, Ocean Engineering & Energy, and Structural, Material, & Wind Blade Testing. Innovations in GEM research and development position the Center to critically support the state's ambitious efforts to be carbon neutral by 2045 and usher in a low-carbon economy.
Industry Partners
The ASCC has a highly diverse list of industrial clients on state, national, and international levels – ranging from small, start-up companies to large, Fortune 500 corporations. Our capacity for industrial cooperation has led to more than 500 product development and testing projects, along with leading awards for innovation in the composite materials and civil engineering fields.

Additionally, the Center has participated in the formation of 15 spinoff companies through licensing agreements of patents or trade secrets. We've partnered with companies throughout the world.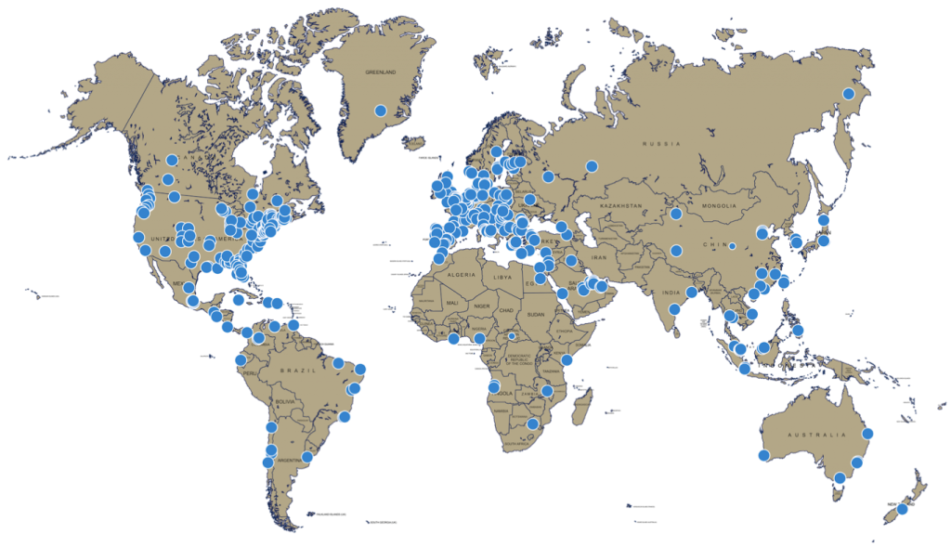 Our History
Founded in 1996 through a National Science Foundation grant and led by Dr. Habib Dagher, the ASCC has grown from the five who originally helped write the funding proposal to more than 260 full- and part-time employees; worked with more than 500 clients world-wide; received more than 40 states, national, and international awards for research excellence; and supported more than 2,600 students from more than 35 academic departments.
Meet our Executive Director
Dr. Habib Dagher, P.E.
Dr. Dagher is the founding Executive Director of the University of Maine's Advanced Structures and Composites Center (ASCC). Under his leadership, the Center has grown from four to over 260 personnel and is now housed in a 100,000 ft2 laboratory, the largest university-based research center in Maine. Dr. Dagher is a world-leading advocate for developing sustainable infrastructure and energy systems that simultaneously optimize structures, materials, manufacturing, construction, and maintenance.
Contact Us
General Inquiries | Tours | Industry Partners