Student Experiences
---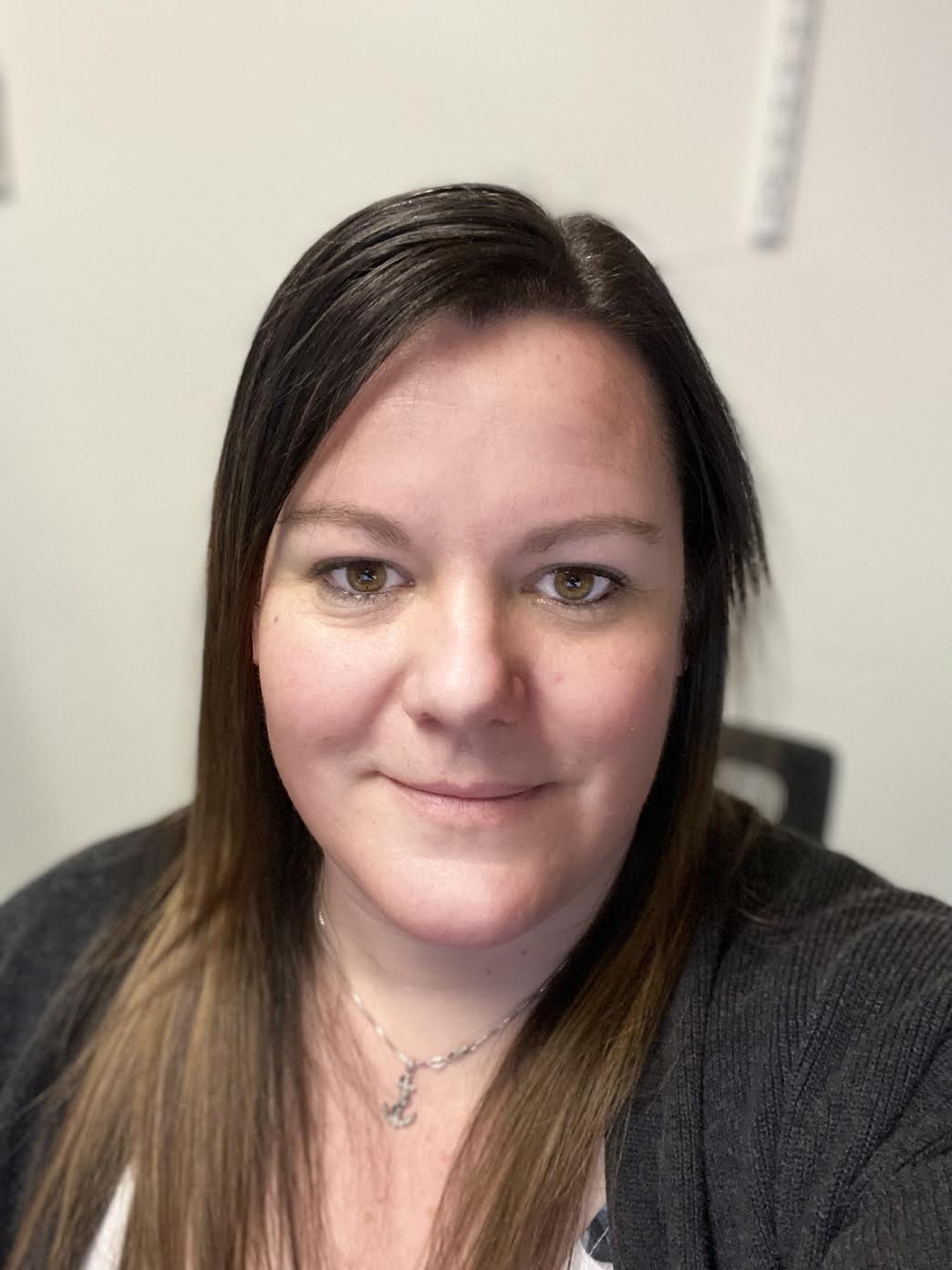 Seana Annable
Student Employment Coordinator
Undergraduate Students
We typically employ more than 100 undergraduate students per year, offering an experience that provides an interdisciplinary, experiential learning environment. Students must fill out the undergraduate interest form to be considered for employment.
Graduate Students
Graduate students gain hands-on experience and professional training in research ethics, industrial safety, supervision and leadership, equipment operation, and ISO 17025 quality management. We offer graduate, doctoral and postdoctoral opportunities.
---
Matthew R. Simmons Windstorm Challenge
Investing in Maine's Next Generation of Innovators, Engineers & Clean Energy Champions
1,575+
ME Student Participants
2022 Event Information
The 2022 Simmons Windstorm Challenge will be held in person on n Friday, May 13, 2022.
Register Your Team
Registration before Monday, March 14th to secure your spot. Teams will be considered on a space-available basis after March 14th.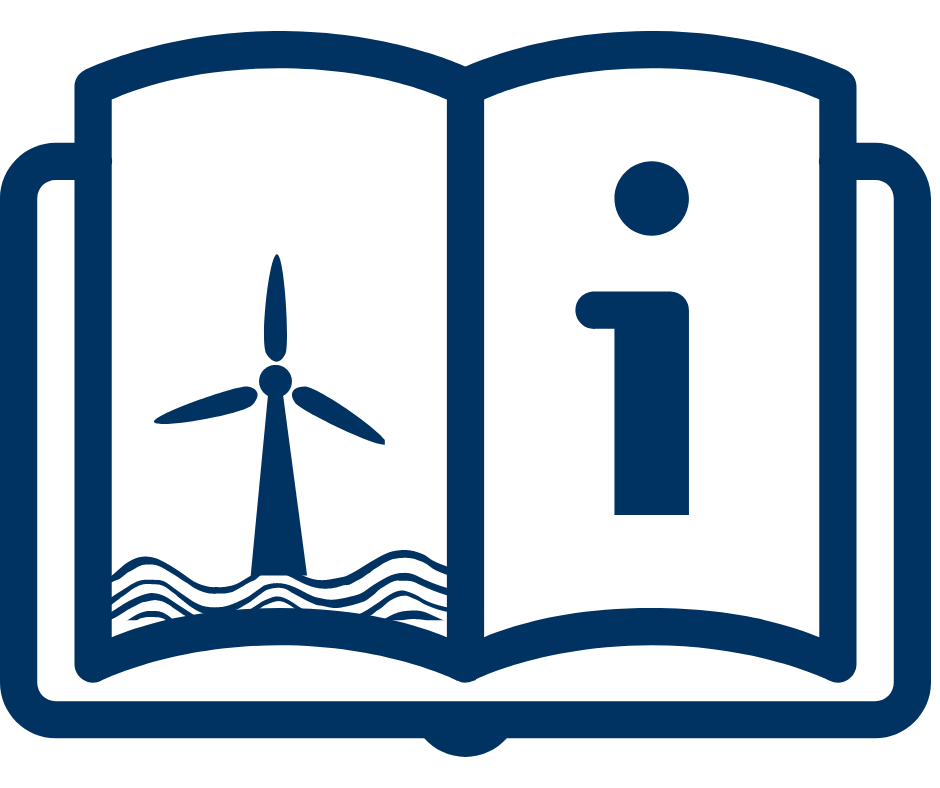 Windstorm Challenge Guidebook
The Matthew R. Simmons Windstorm Challenge, hosted at the Harold Alfond W2 Ocean Engineering Laboratory by the University of Maine, asks teams of students to design and construct a floating platform for a scale model wind turbine, and then deliver a presentation to a panel of expert judges. The event is designed for student teams with a diverse range of experience. We encourage all middle and high school students to participate.
High School Teams
Teams of 4 or fewer high school students. Members of the top qualifying team are offered an internship at UMaine's Advanced Structures & Composites Center, contingent upon their enrollment to UMaine, valued at more than $20,000.
Middle School Teams
Teams of up to 10 middle school students. These groups will test their platform but they will not be considered for the internship award. An alternative award will be granted to the members of a winning middle school team.
Teams must independently design and construct a floating platform for a 1:100 scale deepwater wind turbine, based on a 285 foot full-scale 5 MW turbine. This scale would thus be a turbine tower height (to hub and not including blade length) of 33 inches. Designs should maximize stability under various wind and wave conditions. Judges will also score an oral presentation from the high school teams.

While constructing the floating platforms, it is very important for all parties to act safely. The use of any tools and materials should be done with proper knowledge of the tools, personal protective equipment, and adult supervision.
---
K-12 Student Opportunities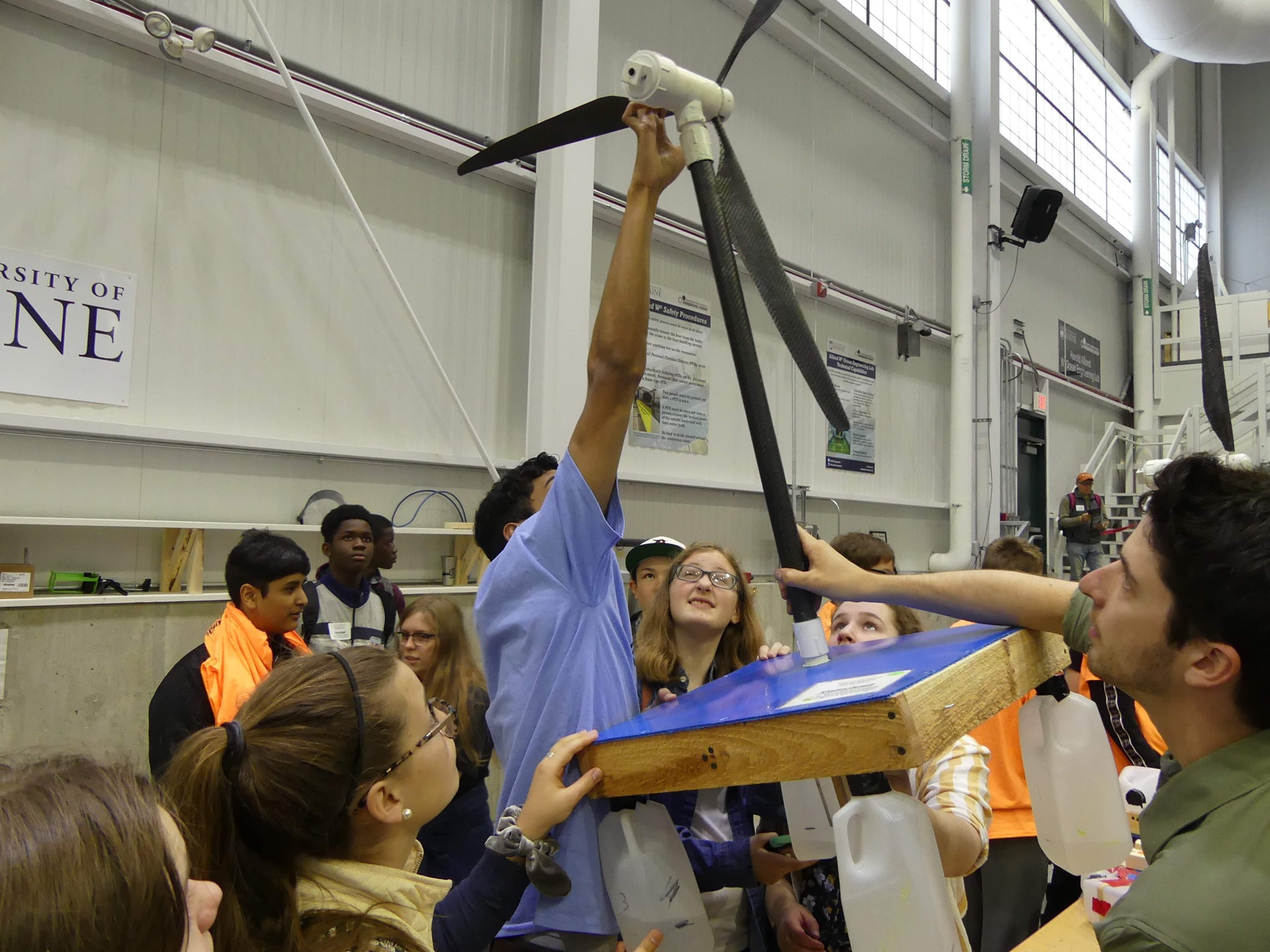 K-12 Students Opportunities
We offer in-classroom and on-campus opportunities for K-12 students. Have you or your school toured our labs? We welcome youth groups of all sizes to join us on campus to gain perspective on the incredible STEM opportunities available at UMaine.
---
Matthew R. Simmons Memorial Scholarship
Matthew R. Simmons was the Founder and Chairman Emeritus of Simmons & Company International, a global leader in providing research, investment banking, and financial advisory services to the energy sector. Matt was born in Salt Lake City, Utah, and raised his family in Houston, Texas. He had a home in MidCoast Maine and he and his wife, Ellen, became active members of the MidCoast community. In 2005 his book titled 'Twilight in the Desert: The Coming Saudi Oil Shock and the World Economy'questioned the sustainability of current levels of Middle East Oil production. It was an international bestseller. In 2007 Matt established the Ocean Energy Institute, with the vision to make Maine a leader in offshore wind. The Ocean Energy Institute aimed to replace the world's fossil fuel reserves with energy from the ocean. His life's work and vision for Maine's offshore wind continue posthumously.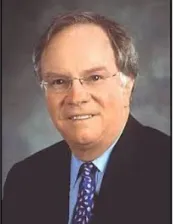 Matthew R. Simmons (1943 – 2010)
The Matthew R. Simmons Memorial Scholarship was established at the University of Maine, Orono, Maine, in 2022 with a gift from the family of Matthew R. Simmons.

The scholarship supports University of Maine students working for the offshore wind team at the Advanced Structures and Composites Center who demonstrate Matthew R. Simmons's vision to make Maine a leader in offshore wind. Scholarship recipients must help organize the annual Matthew R. Simmons Windstorm Challenge and the AFloat Summit.

One or more annual awards for up to $5,000 will be given. Students are encouraged to apply each year. Applications are Closed for 2022. For more information, please contact composits.comms@maine.edu.
---