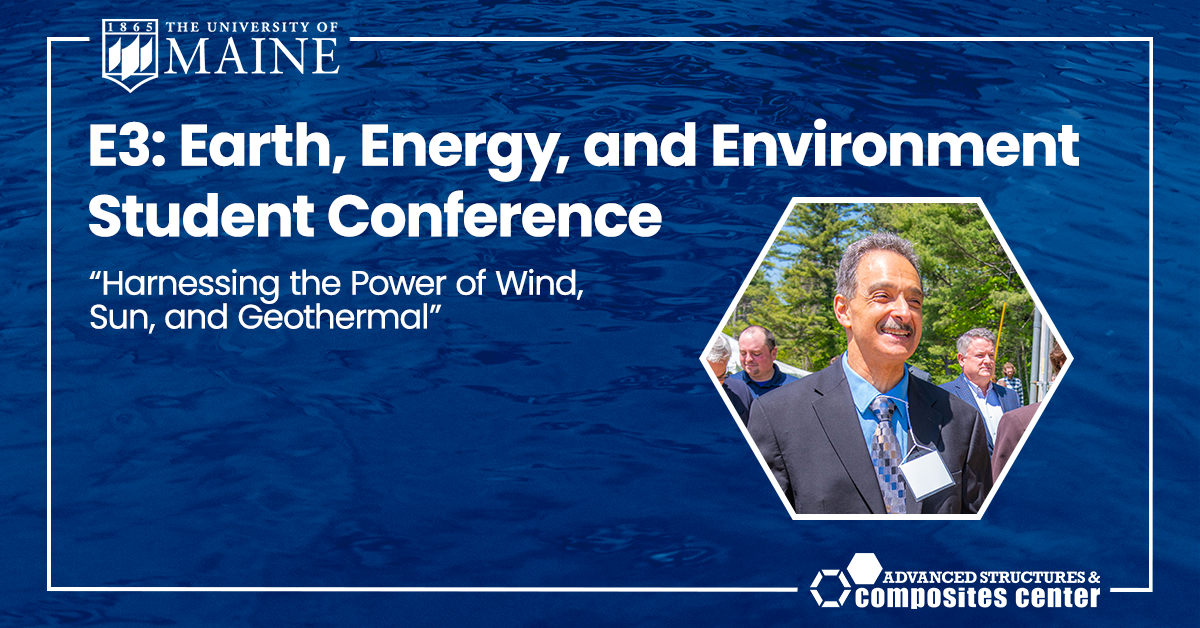 ASCC Exec. Director Dr. Dagher presenting at Marietta College's E3 Conference
The University of Maine Advanced Structures & Composites Center's (ASCC) Executive Director, Dr. Habib Dagher, will be co-presenting a virtual panel discussion at the third annual Student Conference and Exhibition on Earth Energy and Environment (E3) by Marietta College. The panel titled "Harnessing the Power of Wind, Sun, and Geothermal" will be held online via Zoom on November 2, 2023, at 3:30 p.m. US Central.
This virtual conference is completely free to all students. If you would like to attend the E3 Conference and Dr. Dagher's panel, register here.