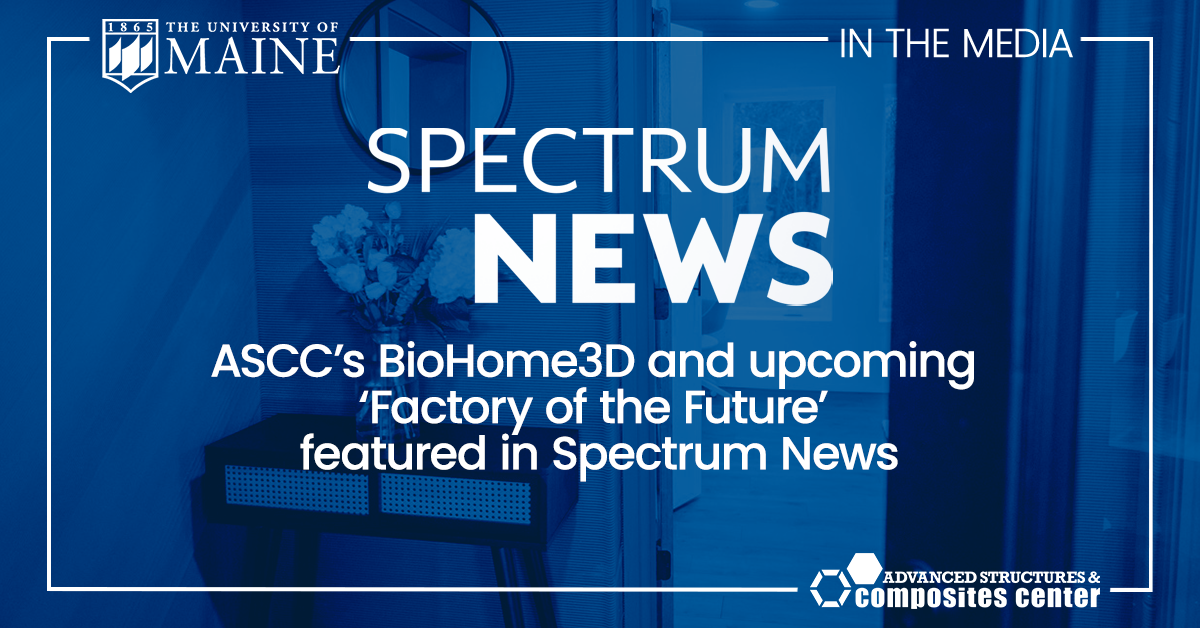 ASCC's BioHome3D and upcoming 'Factory of the Future' featured in Spectrum News
The Advanced Structures and Composites Center's (ASCC) was featured in a Spectrum News article titled, "Homes from a 3D printer? It's here, courtesy of the 'Factory of the Future' at UMaine Orono." Featuring the technology behind the world's first 100% bio-based 3D printed house, BioHome3D!
"Our mission is to bring green energy and materials to society," said ASCC Executive Director Dr. Habib Dagher.
"It's been a year since the first experimental model was installed on the college's campus, and today Dagher, the center's director, can say with confidence that the home's design is robust enough to handle a typical winter," (Murphy, Spectrum News).
Read the Spectrum News article here.
Read more about the ASCC's BioHome3D here.