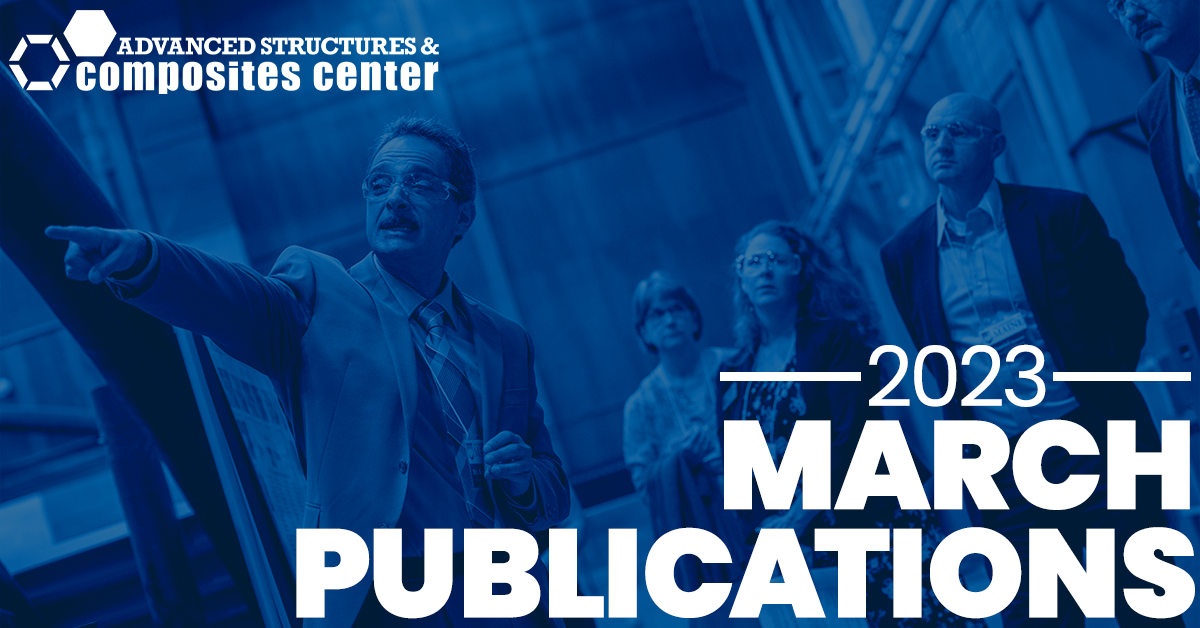 Two articles authored by ASCC researchers were published in March!
Article by Kimball published for the International Offshore and Polar Engineering Conference
An article authored by ASCC researcher Dr. Richard Kimball was published in preparation for the 33rd International Offshore and Polar Engineering Conference. The paper focuses on the development and validation of a control system to counteract the effects of wave-induced forces and movements on floating offshore wind turbines. Co-authors include UMaine graduate student Yuksel Alkarem, mechanical engineering professor Babak Hejrati, and researchers from the University of Rhode Island.
Read here:
Active Control of the Wave-Induced Motions of a Float: Real-Time Simulations with a Digital Twin and
Experimental Validation
Review paper by ASCC researchers published in Polymers
A review paper by several ASCC researchers was published in Polymers. ASCC authors include Dr. Mehmet Özgür Seydibeyoğlu, Dr. Yousoo Han, Dr. Lu Wang, Dr. Elif Alyamaç Seydibeyoğlu, Dr. Siamak Shams Es-haghi, Dr. Sunil Bhandari, and Dr. Douglas Gardner. Additional authors include researchers from Oak Ridge National Laboratory.
Read here:
Review on Hybrid Reinforced Polymer Matrix Composites with Nanocellulose, Nanomaterials, and Other Fibers