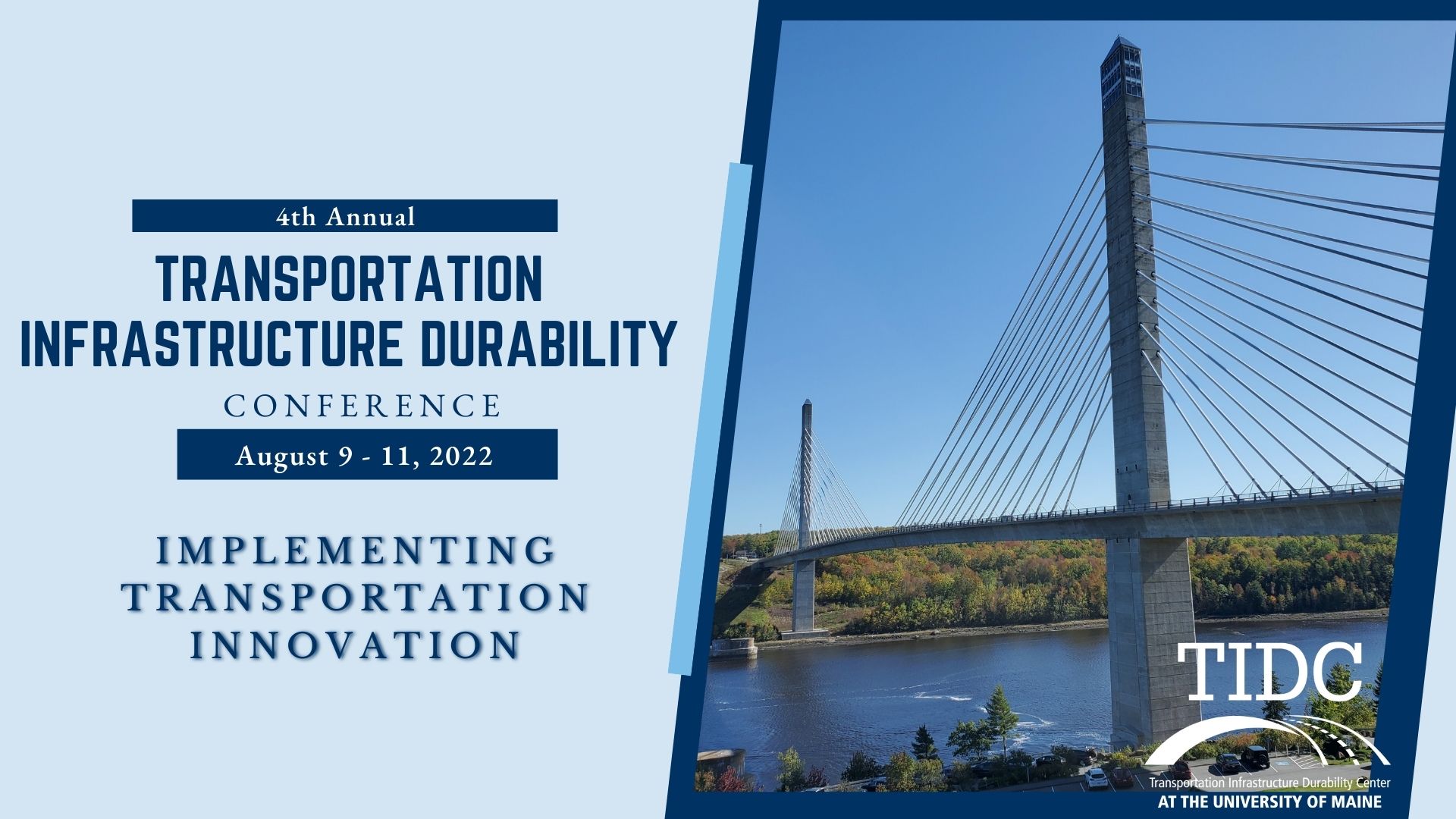 TIDC announces speakers and theme, "Implementing Transportation Innovation" for 4th annual conference
TIDC announces speakers and theme, "Implementing Transportation Innovation" for 4th annual conference
Orono, Maine — The 4th Annual Transportation Infrastructure Durability Conference, hosted by the Transporation Infrastructure Durability Center (TIDC) will be at the University of Maine,
August 9th – August 11th. This in-person event will bring together transportation researchers, stakeholders, and professionals to discuss innovations in transportation technology from bridges and roads to the use of drones and advanced materials.

The conference, which focuses on implementable solutions will kick off on Tuesday, August 9th with a networking reception, a welcome from Dr. Habib Dagher, founding executive director of the Advanced Structures and Composites Center and Director of the TIDC, and a keynote address by Victoria Sheehan, Commissioner of the New Hampshire Department of Transportation. The conference will also feature a keynote address from Allie Kelly, Executive Director of The Ray.


The conference includes an optional tour of the Advanced Structures and Composites Center, Maine's largest university-based research center. The 100,000 ft2 ISO 17025-accredited testing laboratory is at the forefront of green energy and materials research and development.
There is no registration fee for the event and more information can be found here LINK.

The TIDC is a consortium of six New England universities, led by UMaine, and is the 2018 Department of Transportation Region 1 University Transportation Center located in the ASCC. The mission of the TIDC is concentrated on developing innovative and sustainable solutions to the transportation infrastructure problems in New England and nationwide.

Contact: Taylor Ward, taylor.ward@maine.edu