Dr. Habib J. Dagher Recognized as 2019 Transportation Champion by the Maine Better Transportation Association
Dr. Habib Dagher, Executive Director of the University of Maine Advanced Structures and Composites Center (UMaine Composites Center), was recognized as the 2019 Transportation Champion by the Maine Better Transportation Association (MBTA) during an award ceremony on Friday, October 4th in Freeport, Maine. The MBTA is the largest transportation organization in the state with 700 members. The award ceremony celebrates and recognizes leaders who have made a significant impact on transportation in Maine. A past recipient of an MBTA award is U.S. Senator Susan Collins.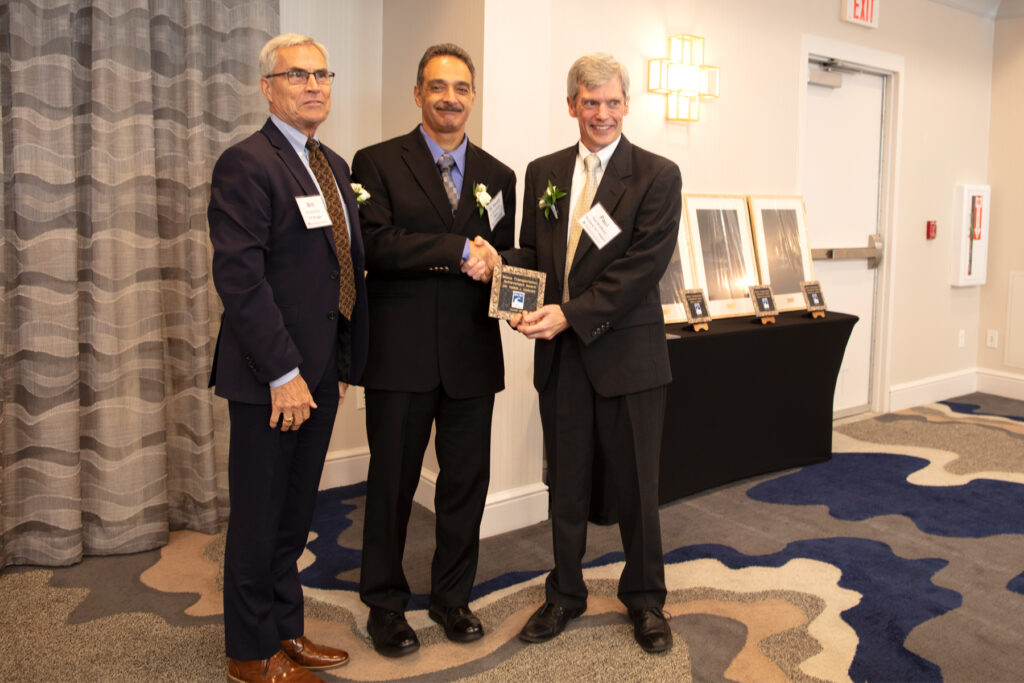 The 2019 Transportation Champion award was presented to Dr. Dagher for founding the UMaine Composites Center, a National Science Foundation-funded center housed in a 100,000 square-foot laboratory that has grown from a staff of four to over 240 under his tenure. In addition, the award recognizes Dr. Dagher's leadership developing the award-winning composite arch bridge system known as Bridge in a Backpack, a composite girder system known as the CT Girder, and for directing the Transportation Infrastructure Durability Center (TIDC), a Region 1 U.S. DOT University Transportation Center at UMaine. The mission of TIDC is to develop innovative, sustainable, next-generation solutions to improve the durability and extend the lifespan of existing and new transportation assets in New England and beyond.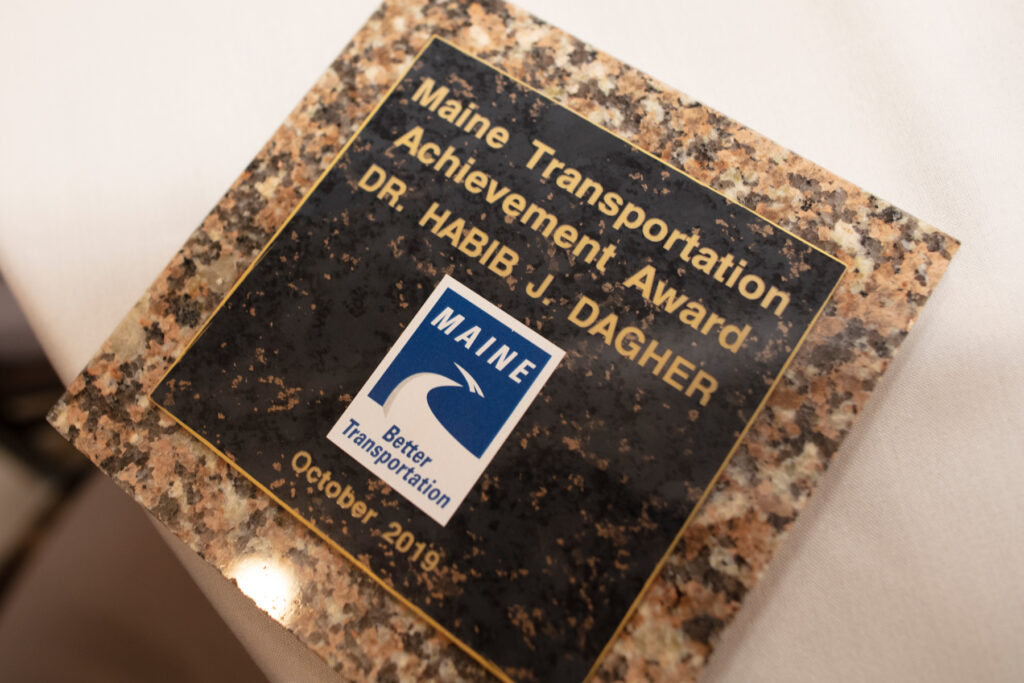 "I am truly humbled by the award and thank the MBTA," Dr. Dagher said. "The award belongs to all of the world-class faculty, staff and thousands of students who have worked at the Center, as well as our partners at the Maine DOT, government and industry."
The Bridge-in-a-Backpack is a lightweight, corrosion-resistant, cost-effective system for short to medium span bridge construction. The system uses composite arch tubes which act as reinforcement and formwork for cast-in-place concrete. The arches are easily transportable, rapidly deployable, and do not require the heavy equipment or large crews needed to handle the weight of traditional construction materials and extend structural lifespan up to 100 years.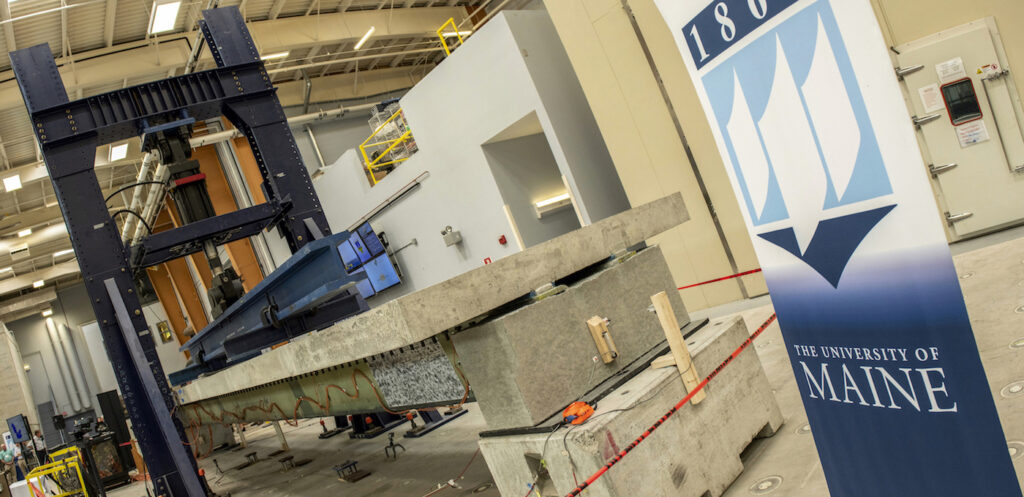 The CT Girder is an extension of the Bridge in a Backpack technology and provides an affordable, long term solution to traditional steel and concrete medium span deck bridges. It consists of lightweight composite tub girders with a precast or cast in place concrete deck. The lightweight bridge system is designed to last 100 years with little to no maintenance and is targeted to be used for highway bridges, pedestrian bridges, and military applications.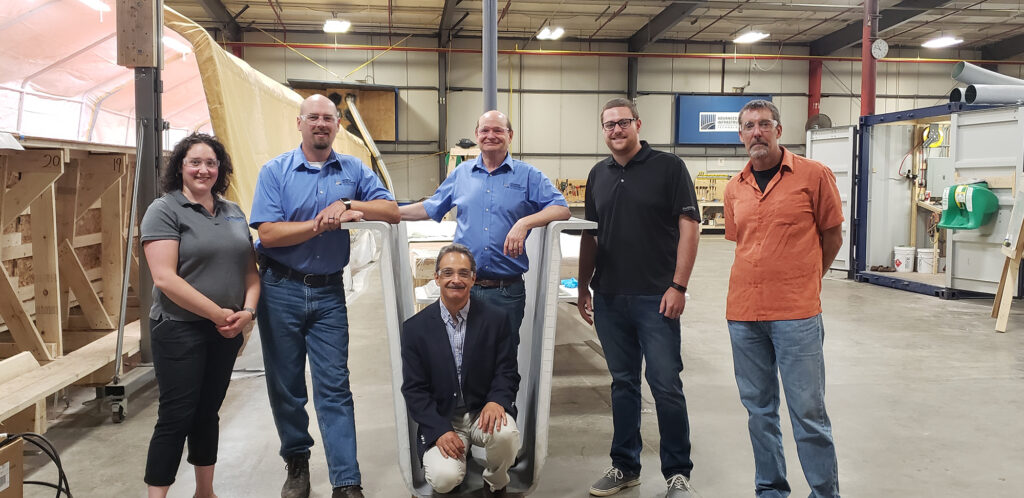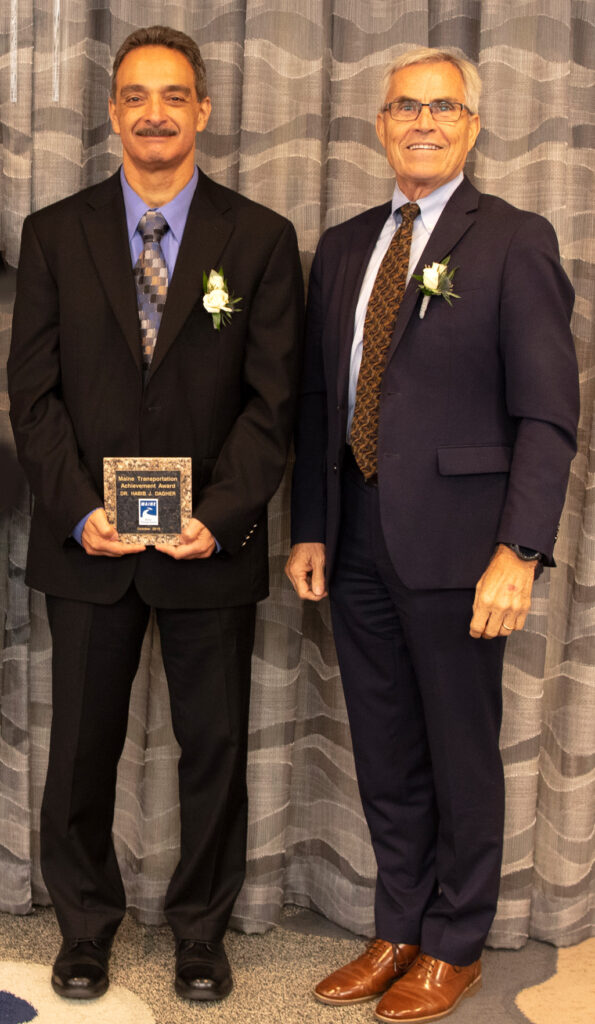 The award was presented to Dr. Dagher by Brit Svoboda, chairman and CEO, AIT Bridges, the company commercializing the Bridge in a Backpack and CT Girder. In his remarks, Svoboda spoke of the influence the UMaine Composites Center has, not just in developing bridge technologies, but other innovations with global impact and the training of more than 2,400 professionals. Svoboda spoke of Dr. Dagher's history of innovation, including being named on more than 40 patents and being honored as a White House Transportation Champion of Change. AIT Bridges is hiring 40-50 employees, many of whom will likely be University of Maine graduates.
The Maine Better Transportation Association started recognizing four individuals in the field of transportation in Maine back in 1983 and this was the 13th Maine Transportation Achievement awards ceremony. The awards ceremony was attended by 200 construction, engineering, insurance, banking, and consultant industry professionals.