UMaine Wins $14.2M DOT Award from Transportation Infrastructure Durability Center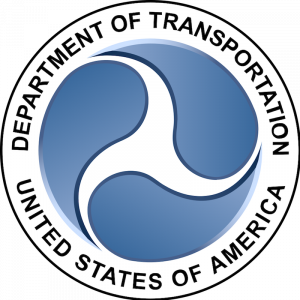 Taxpayer dollars will be saved with longer-lasting bridges, roads
FOR IMMEDIATE RELEASE
Meghan Collins
207.581.2117
mc@maine.edu
ORONO, Maine – The U.S. Department of Transportation (DOT) has selected the University of Maine to lead the creation of a highly competitive University Transportation Center (UTC) called the Transportation Infrastructure Durability Center (TIDC). TIDC aims to help save taxpayer dollars by extending the life of our transportation assets, including bridges, roads, and rail.
The DOT will provide as much as $14.2 million over five years for the UMaine-led coalition including the University of Rhode Island, University of Connecticut, University of Massachusetts Lowell, University of Vermont, and Western New England University.
Additional partners include representatives from the Maine Department of Transportation (MDOT), Vermont Agency of Transportation, Massachusetts Department of Transportation (MassDOT), Connecticut Department of Transportation (ConnDOT), Rhode Island Department of Transportation (RIDOT), and the American Society of Civil Engineers (ASCE) Transportation and Development Institute.
"Building on an impressive legacy of accomplishment, UMaine is well-positioned to lead this research to address the major challenges facing the future of our nation's transportation systems," said Sen. Susan Collins.
"As a regional and national leader in transportation-related research, UMaine is prepared and ready to take on this work," said Sen. Angus King. "The creation of this new center will allow the university to expand its efforts to tackle the infrastructure problems facing communities not just in Maine, but across the country. This project has the potential to save taxpayer money and improve quality of life for residents of our state, and I look forward to seeing its impact on Maine people for years to come."
"This is the first time that Maine was selected as the regional hub for U.S. DOT university transportation infrastructure-related research," said Dr. Habib Dagher, founding executive director of the UMaine Advanced Structures and Composites Center, and center director of the newly formed TIDC Center. "Along with our partners from all New England states, we look forward to leading research to extend the life of existing bridges, construct longer-lasting assets, and reduce costs for the DOT and the public."
"We are eager to partner with this program to support research that will offer new technologies and techniques that ensure taxpayer investments continue to be maximized while also extending the lifespan of our investments," said MDOT Commissioner David Bernhardt.
New England's transportation infrastructure faces unique challenges due to harsh winter weather and short construction seasons. According to ASCE, nearly 30 percent of New England roads are rated in poor condition which, on average, costs each motorist $584 annually in extra vehicle repairs and operating costs. Nationally, driving on roads in need of repair costs U.S. motorists $120.5 billion.
Working with state DOTs, the new TIDC seeks to identify new materials and technologies that maximize the impact of transportation infrastructure investments. The center will work along four pathways: 1. develop improved road and bridge monitoring and assessment tools; 2. develop better ways to strengthen existing bridges to extend their life; 3. use new materials and systems to build longer-lasting new bridges and accelerate construction; and 4. use new connectivity tools to enhance asset and performance management while promoting workforce development.
TIDC will harness the experience of 28 faculty researchers and train 280 student researchers from all New England states. It will focus on real infrastructure needs identified by DOT partners, and prioritize extending the life of existing transportation assets to ensure cost-effectiveness.
Since 1987, the UTC program has advanced transportation research and technology at colleges and universities across the country. Every five years, academic institutions nationwide compete to form their region's UTC.
Member universities of the new TIDC have an extensive record of accomplishments in transportation infrastructure research, education and technology transfer. In addition, the 100,000-square-foot UMaine Advanced Structures and Composites Center is a world-renowned civil infrastructure research laboratory with a long track record of innovation, including being named a White House Transportation Champion of Change in 2015, and receiving the American Society of Civil Engineers Charles Pankow Award for Innovation.
---
Contact:
Meghan Collins
(207) 581 – 2117
mc@maine.edu