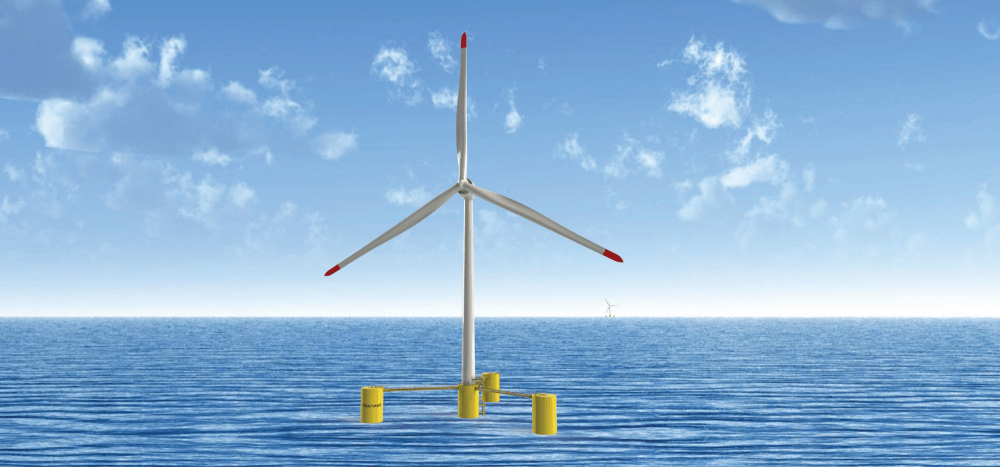 Floating Offshore Wind Patent Issued
A U.S. Patent for floating offshore wind research at the UMaine Advanced Structures and Composites Center has been issued. The U.S. Patent Application No. 13/883,652 titled "Floating Hybrid Composite Wind Turbine Platform and Tower System," was approved, and the U.S. Patent Office issued U.S. Patent No. 9,518,564 on December 13, 2016. This is the Center's 34th patent.
The inventors are Dr. Habib Dagher, Dr. Anthony Viselli, and Dr. Andrew Goupee.
The University of Maine is leading floating offshore wind research in the United States. Click here for more information about UMaine's research and plans to deploy two 6 MW full scale floating turbines off the coast of Maine.
The floating offshore wind patent abstract reads:
"A wind turbine platform is configured for floating in a body of water and includes a hull defining a hull cavity therein. The hull is formed from reinforced concrete. A tower is configured to mount a wind turbine and is also connected to the hull. An anchor member is connected to the hull and to the seabed."