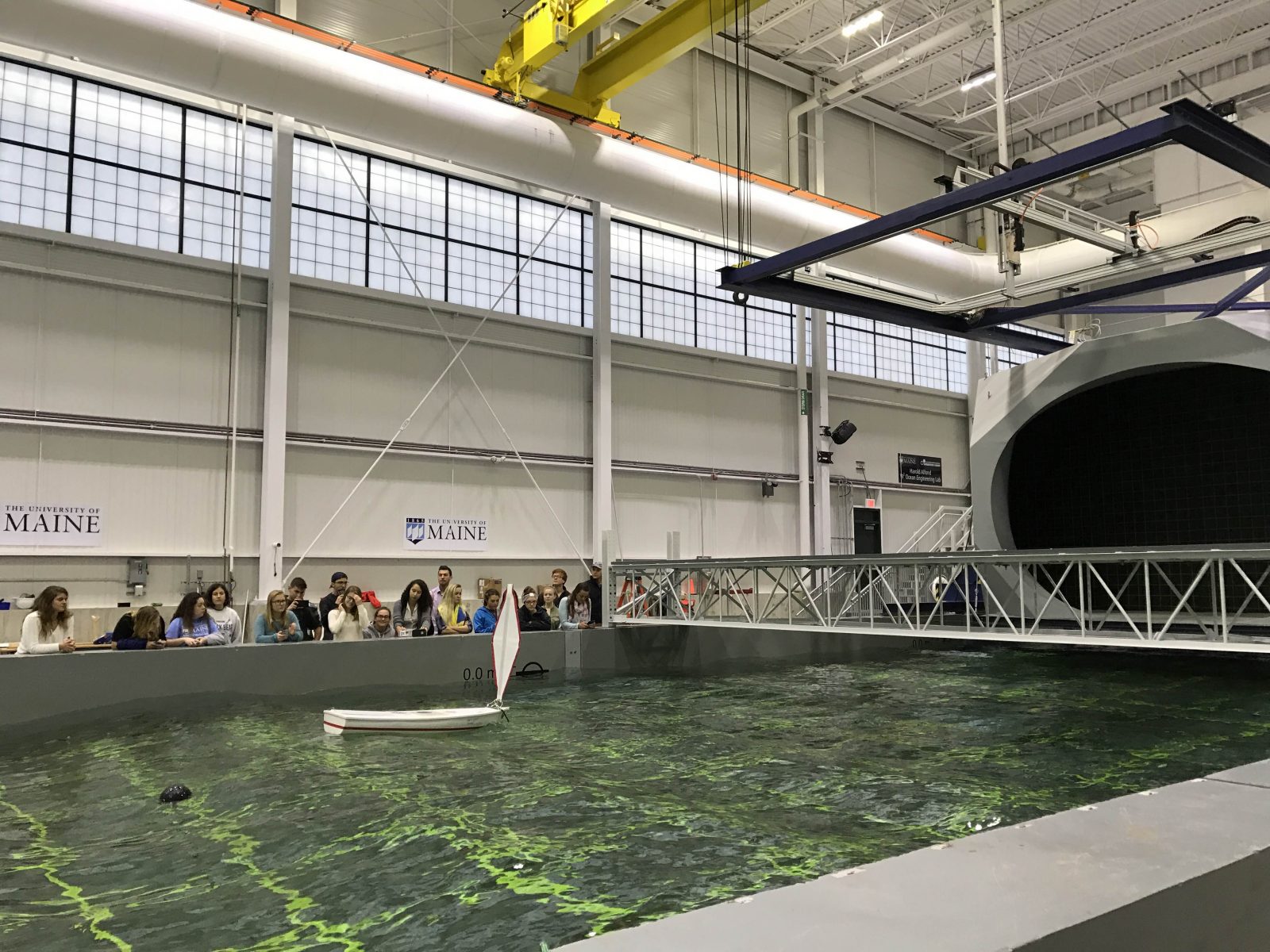 Marine Sciences Students Test Seaworthiness of Unmanned Sailboat in Alfond W2 Ocean Engineering Lab
Students in the University of Maine Marine Sciences Club are partnering with area schoolchildren to enter the 2016 Atlantic Miniboat Regatta with a nearly 5-foot unmanned sailboat equipped with GPS to track its voyage to Europe by way of the ocean currents. The regatta is organized by Educational Passages, a Belfast, Maine-based program that teaches school-age children about ocean sciences. Since 2008, the program has worked with university partners and others to help elementary, middle and high schools sponsor and launch more than 50 small boats in Maine and across the globe.
Members of the Marine Sciences Club will test the seaworthiness of the small sailboat in the Alfond W2 Ocean Engineering lab in the UMaine Advanced Structures and Composites Center. It will then be transported to Portland. There, a member of the Portland Fish Exchange's fishing fleet will take the mini vessel out beyond the Gulf of Maine and launch it into the open ocean.
Learn more about their project, here:
Marine sciences undergrads to demo, launch unmanned sailboat on European voyage