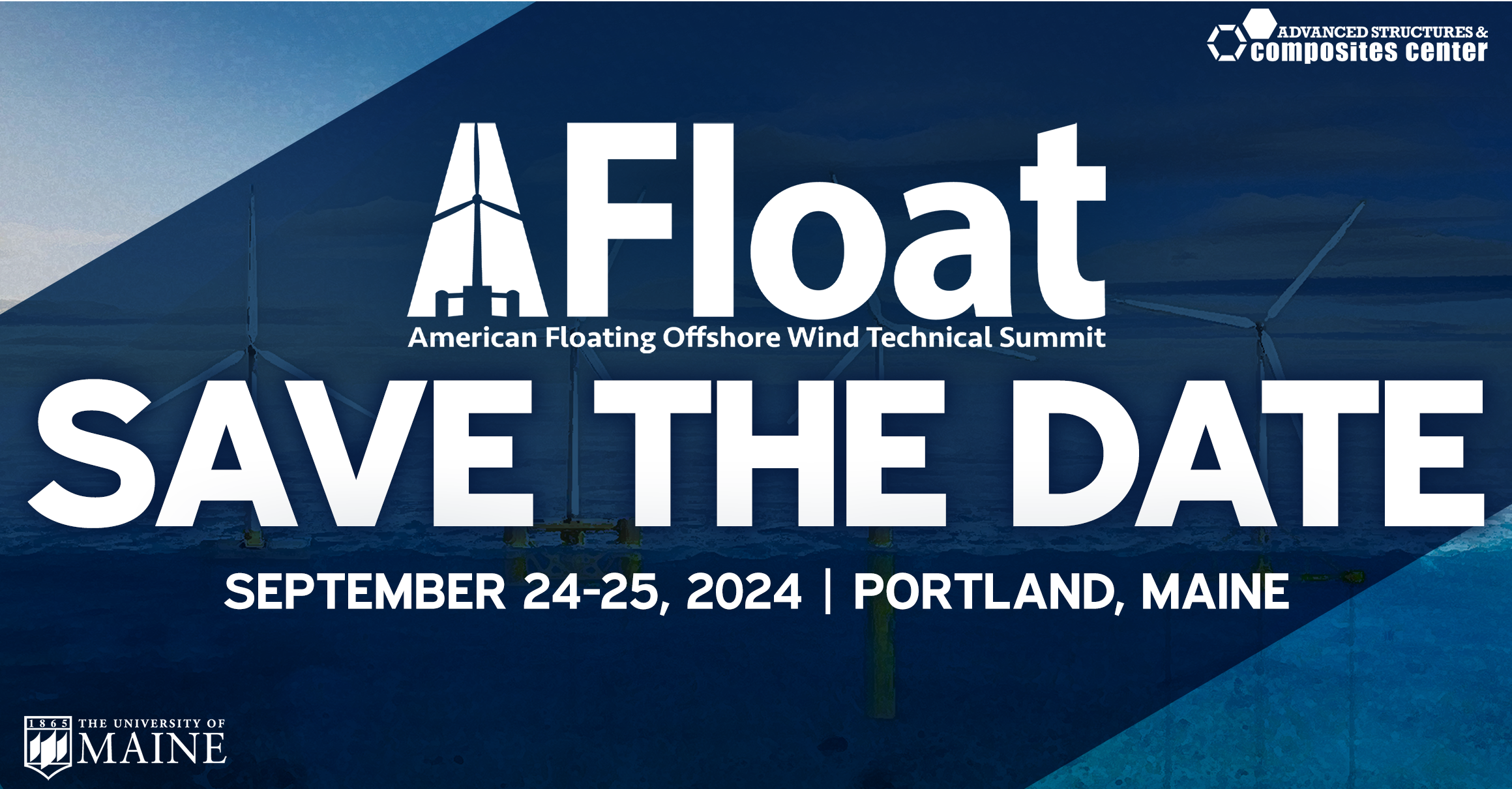 Save the date for AFloat 2024!
The Advanced Structures & Composites Center (ASCC) has announced the 2024 dates for the American Floating Offshore Wind Technical Summit (AFloat 2024)!
AFloat 2024 is scheduled for September 24-25, 2024, at the Holiday Inn by the Bay in Portland, Maine. Join us for the special event where floating offshore wind researchers, specialists, engineers, and leaders convene on floating offshore wind!
"Technical summits like AFloat are imperative for the successful development of a floating offshore wind industry," said ASCC Executive Director Dr. Habib Dagher. "It will take us– researchers, OEMs, policymakers, environmentalists, transportation officials, developers, fishermen, communicators, and so many more to meet the U.S. Administration's goal of 15GW of floating wind by 2035."
Contact: Taylor Ward, taylor.ward@composites.maine.edu