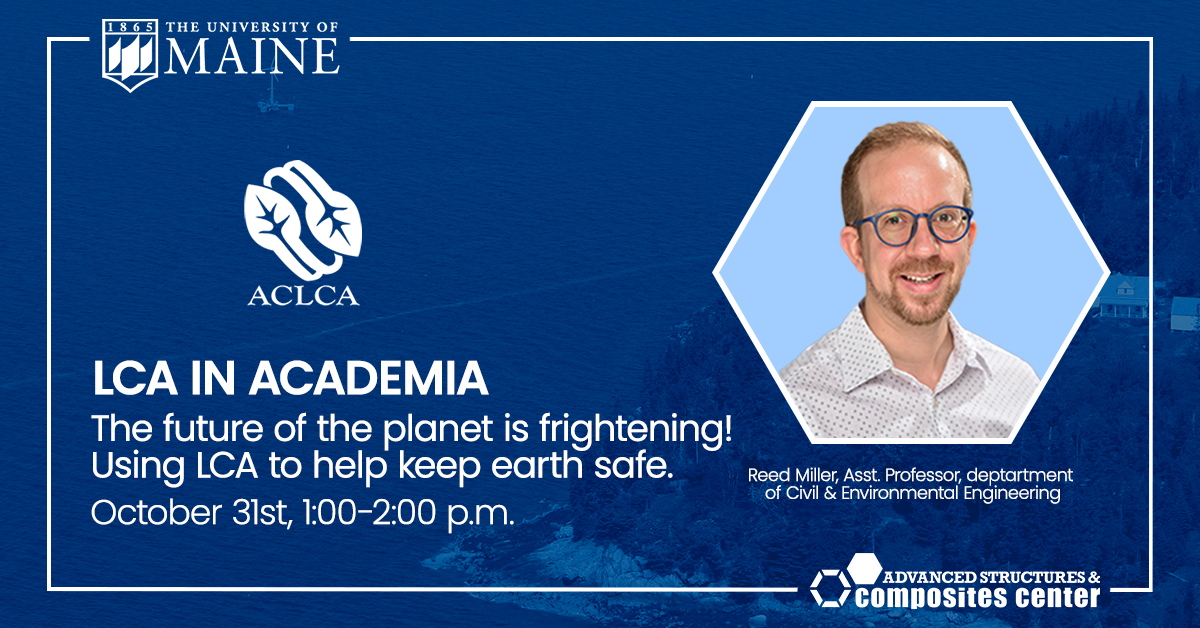 ASCC researcher Reed Miller hosting ACLCA Webinar!
Join Assistant Professor at the University of Maine's Department of Civil & Environmental Engineering, Reed Miller, to learn about how Life Cycle Analysis (LCA) can be an informative tool to help combat the ongoing global climate crisis.
Miller's webinar titled "The future of the planet is frightening! Using LCA to help keep Earth safe" will be held online on October 31st from 1:00-2:00 p.m.!
Contact: Carter Emerson, carter.emerson@maine.edu