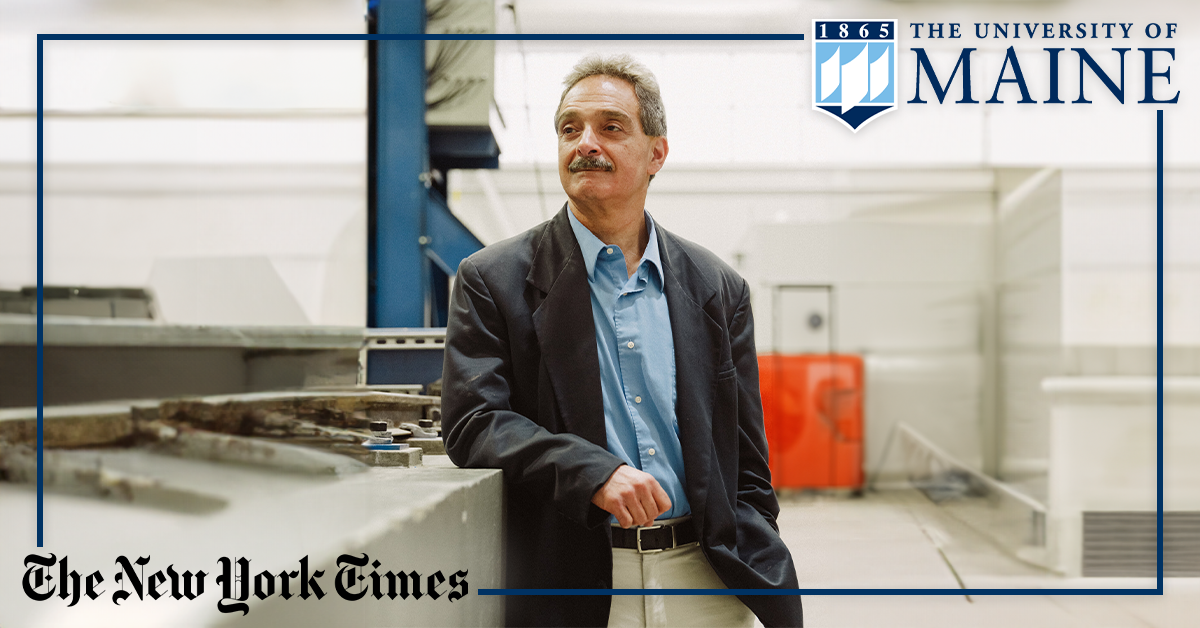 UMaine's Offshore Floating Wind Research Showcased in the New York Times
The University of Maine's Advanced Structures and Composites Center has emerged as a pivotal player in the global shift towards sustainable energy solutions. Their groundbreaking research in floating offshore wind renewable energy capture technology has been prominently featured in a New York Times article highlighting the United States' rapid transition away from fossil fuels.
Penobscot Bay, Maine, is poised for a clean energy revolution. High and fluctuating electricity prices, along with warming ocean waters, threaten the local lobster industry. Miles offshore, powerful winds have the potential to power the entire state. Over 15 years, UMaine researchers have developed floating wind turbine models, now capable of mass-producing football field-length blades, marking a significant advancement in clean energy technology. This breakthrough, coupled with supportive state officials, is accelerating the transition to renewables.
For more than a century, the U.S. has relied on coal, oil, and gas, becoming both the wealthiest and historically one of the most environmentally polluting nations. However, the landscape is changing, even in regions traditionally associated with oil production.
Similar transitions are already underway in Europe and other parts of the world, but the U.S. is now making significant strides, surprising even experts closely monitoring this transformation. Governments worldwide are investing trillions of dollars into clean energy sources to combat the escalating carbon emissions heating the planet.
To gain deeper insights into the speed, hurdles, and political dynamics of America's shift towards clean energy, you can explore the three-part series in the provided link. This showcases the University of Maine's Advanced Structures and Composites Center as a shining example of innovation in the crucial endeavor to combat climate change.
Read our feature here.
*Claims attributed to NYT article.