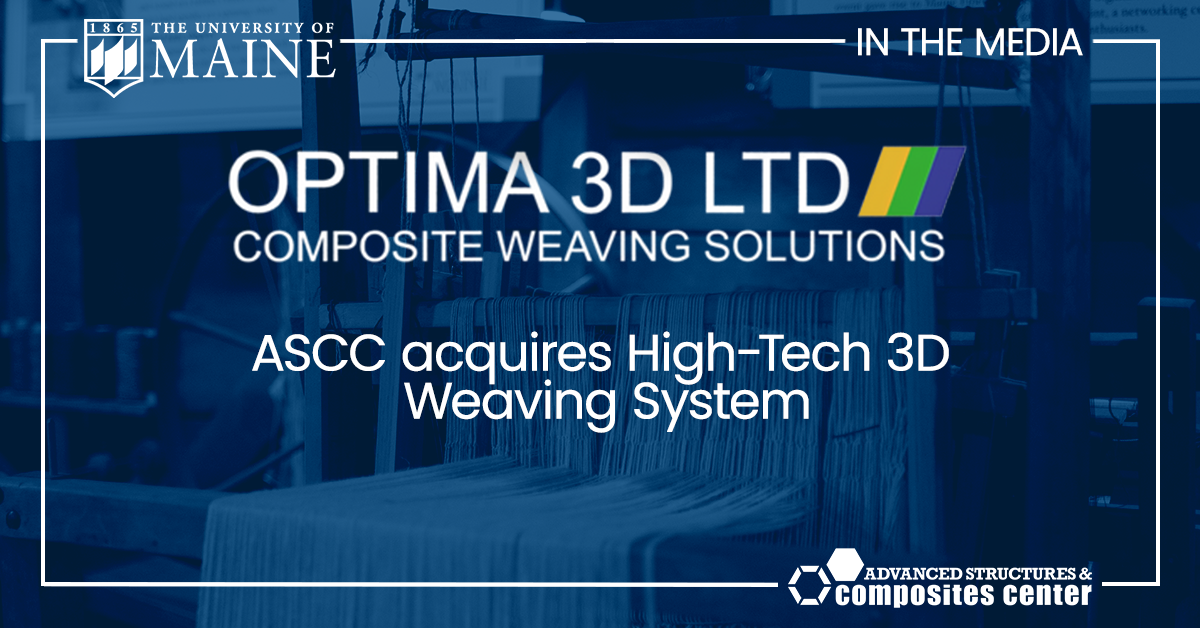 The ASCC acquires High-Tech 3D Weaving System from OPTIMA 3D LTD
The University of Maine Advanced Structures & Composites Center was published in Textile World, Composites World, and Textile Value Chain for the acquisition of an Optima 3D shuttle loom for the advancements of textile research. 
The equipment was accepted by a team of ASCC engineers during the ITMA 2023 textiles conference. The 3D weaving system consists of a Series 600 shuttle weaving machine with an integrated 2,688-hook Stäubli SX jacquard and harness. It is also complemented by Optima's compact warp delivery creel and an associated pin winder for shuttle bobbins and a spool winder for creel spools.
The system proves more advanced features over conventional weaving machines, particularly in terms of versatility — comprehensive use of digital control systems enable rapid parameter and sequence changes, coupled with an innovative shuttle system.
The equipment comes in adjacent to the deployment of a textiles microcredential, which aims to introduce students across campus and departments, the importance of textile manufacturing in the world of composites as well as their own.