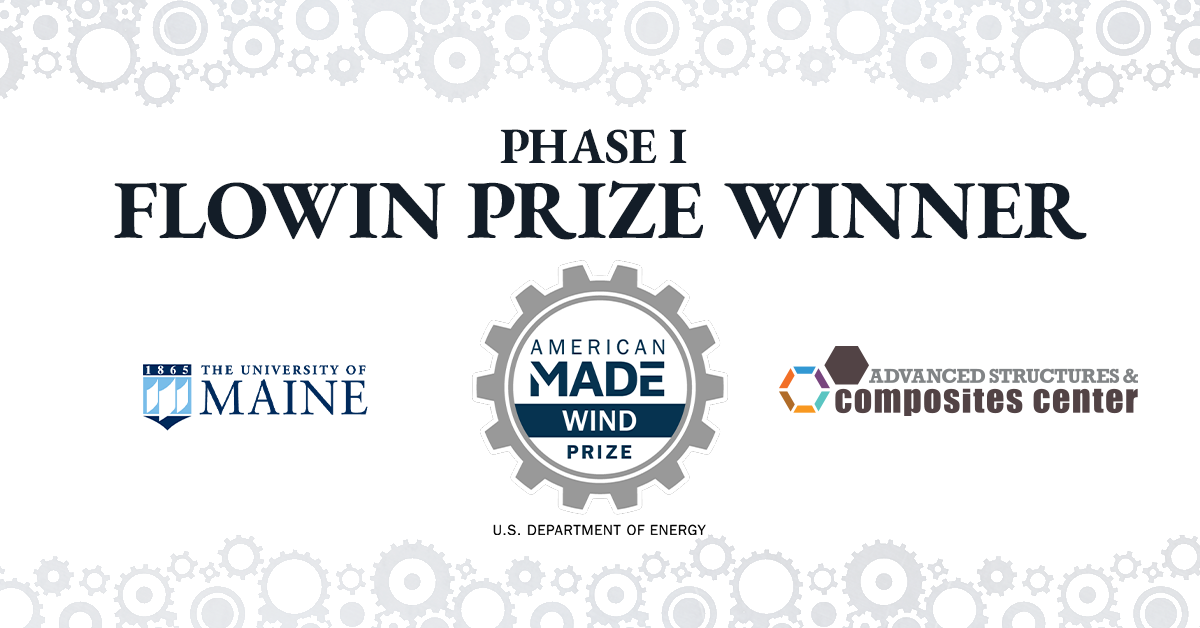 UMaine wins DOE prize for floating offshore wind supply chains
The ASCC-patented VolturnUS+ hull has been recognized as a phase one winner of the U.S. Department of Energy (DOE) Floating Offshore Wind ReadINess (FLOWIN) Prize. 

The three-phase prize was launched in September 2022 to invest in domestic manufacturing and commercial-scale floating offshore wind deployment in the United States. The nine winning teams selected for phase one, which focused on critical manufacturing and supply chain challenges to commercializing floating turbine technology, will receive $100,000 cash and $75,000 vouchers for technical support from DOE national laboratories. 

The ASCC team 'VolturnUS+ Domestically Produced Concrete Hull' "focused on a simplified geometry for their concrete floating platform design, VolturnUS+. With a smaller hull compared to traditional semisubmersibles, the design streamlines construction and deployment processes and reduces costs," according to the DOE announcement. 

Phase one winners are eligible for the second phase of the competition, where five winners will be selected based on progress in developing a pathway for mass manufacturing and deployment of floating offshore wind substructure design. 

To read the full announcement from the DOE, click here.