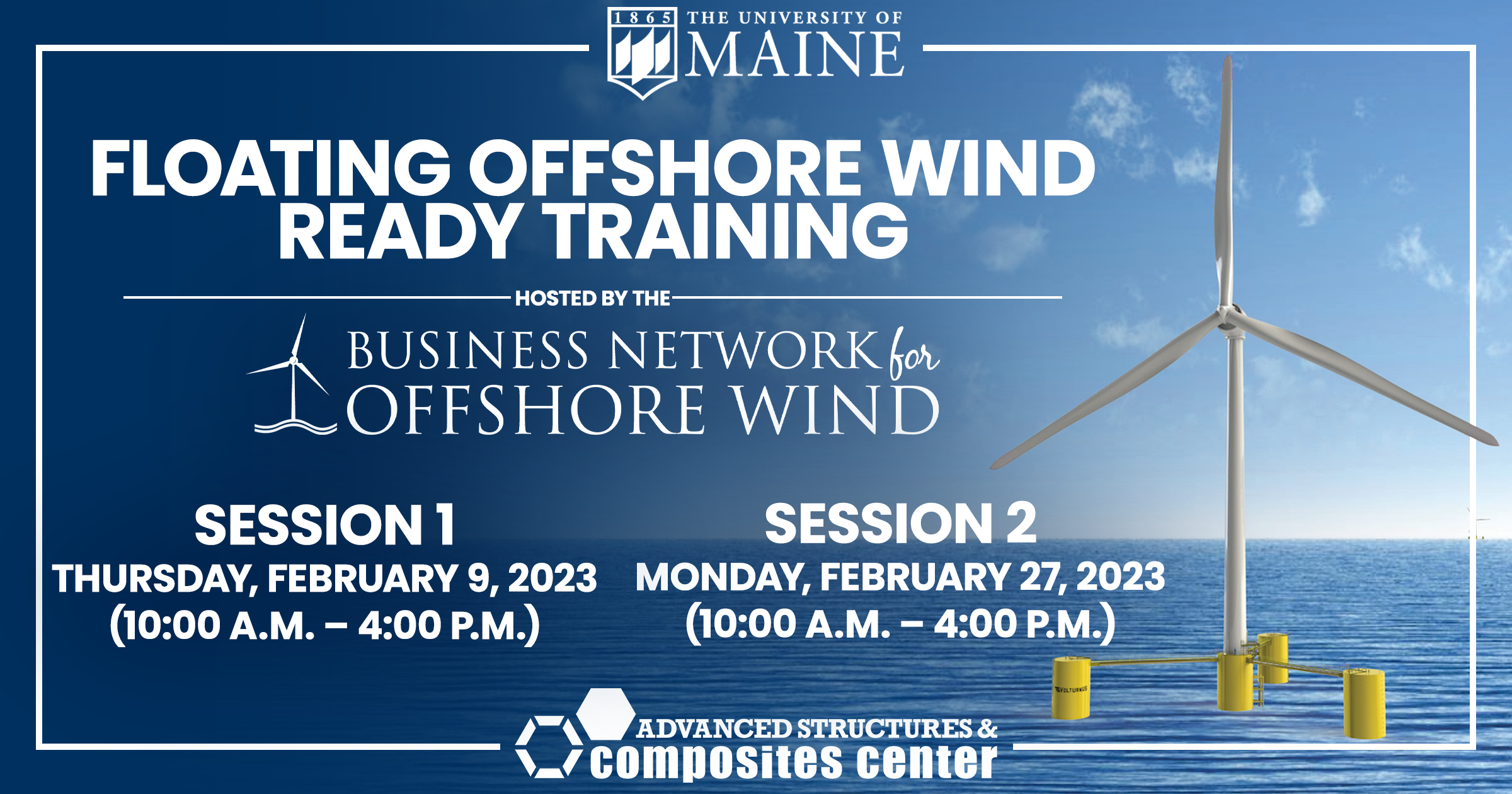 Floating Offshore Wind Ready training offered at ASCC
Orono, Maine — The Maine Governor's Energy Office and the Maine International Trade Center are sponsoring two Floating Offshore Wind Ready trainings in February. The trainings, hosted by the Business Network for Offshore Wind, are one-day educational programs designed for businesses who want to learn more about specific business opportunities in the growing U.S. floating offshore wind industry. Participants will learn about project development, a project's supply chain component parts, and how to identify where your business may fit into the growing industry.

Registration is free for all Maine businesses, organizations, and stakeholders. Lunch will be provided by Kleinschmidt and Preti Flaherty.

Date & Location of Events:

Thursday, February 9, 2023 (10:00 a.m. – 4:00 p.m.)
Optional Tour of International Marine Terminal at 9:00 a.m.
International Marine Terminal, 460 Commercial Street, Portland, ME 04101
Register here

Monday, February 27, 2023 (10:00 a.m. – 4:00 p.m.)
Optional Tour of Advanced Structures and Composites Center at 8:45 a.m.
University of Maine, Ferland Engineering Hall, 75 Long Road, Orono, ME 04473
Register here


Contact: Katelin Moody, katelin.moody@maine.edu