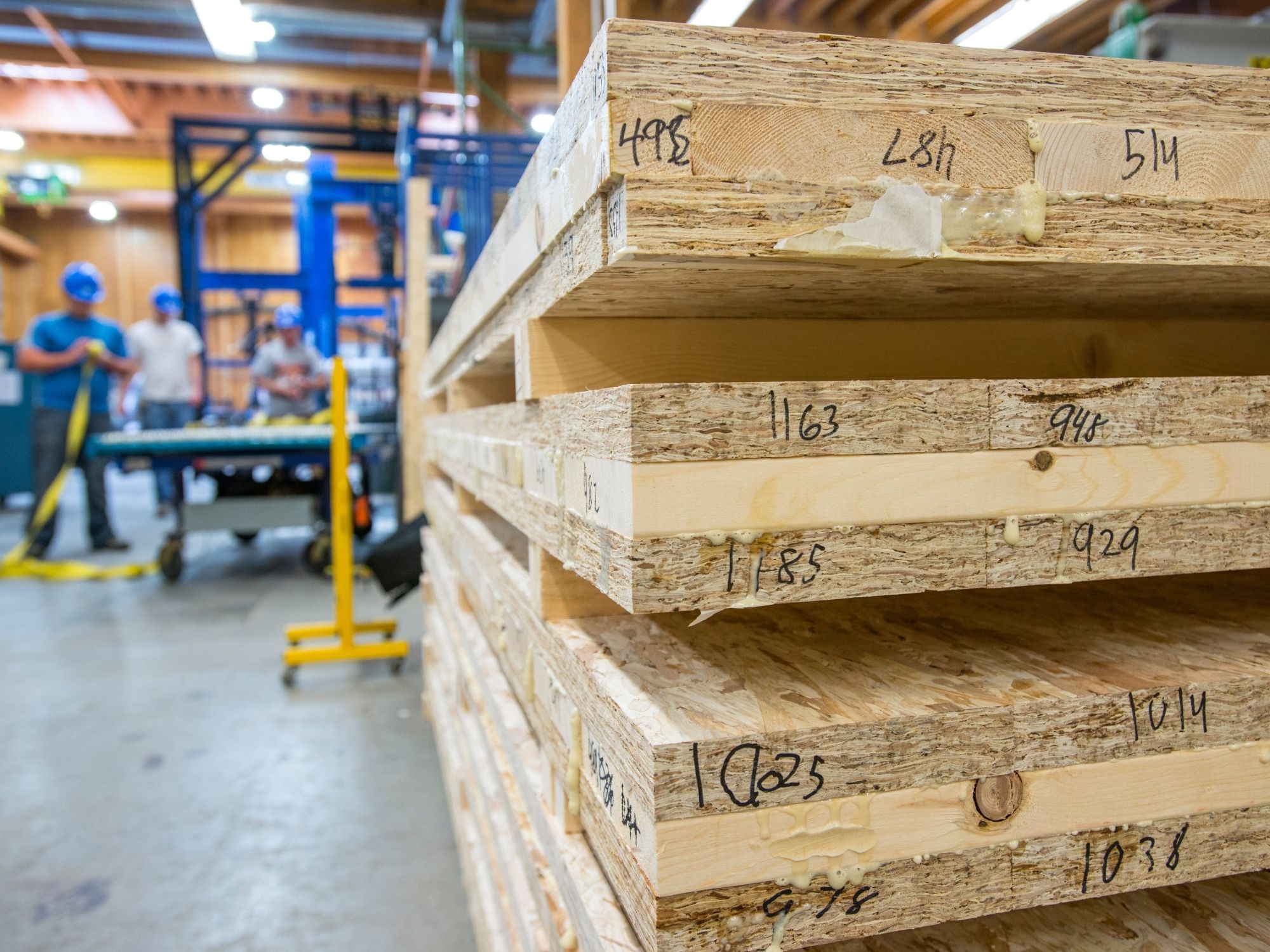 ASCC Research poises Maine to Lead Mass Timber Revolution


NEWS RELEASE
FOR IMMEDIATE RELEASE
June 2, 2022
Contact: Taylor Ward
Communications
207.581.2230
taylor.ward@maine.edu
UMAINE'S ADVANCED STRUCTURES AND COMPOSITES CENTER IS POSITIONING MAINE TO LEAD A MASS TIMBER REVOLUTION
The qualification of two new grades of Cross-Laminated Timber (CLT) using Maine lumber seeks to open new markets for Maine's forest products industry.
ORONO, Maine 𑁋 The University of Maine Advanced Structures and Composites Center (ASCC) qualified two new grades of Cross-Laminated Timber (CLT) using Maine-sourced lumber. That is, Maine lumber can now be used in CLT building construction, for buildings as high as 10 stories or more.

CLT, a type of mass timber, is a solid wood panel made from layering lumber in alternating directions that are bonded together with structural adhesive. These panels can be 10 ft x 60 ft long and used to form the floors and walls of buildings. They are accurately factory-machined, joint locations are pre-drilled on CNC equipment, and the lightweight panels are shipped to site to allow for rapid erection of buildings up to 20 stories high. This manufacturing process creates a lightweight yet strong building material — strong enough that it can replace concrete or steel in multi-story building construction— that is also fire-resistant. Experts have projected that the exponential growth of new mass timber buildings in North America will reduce the carbon impact of the construction industry.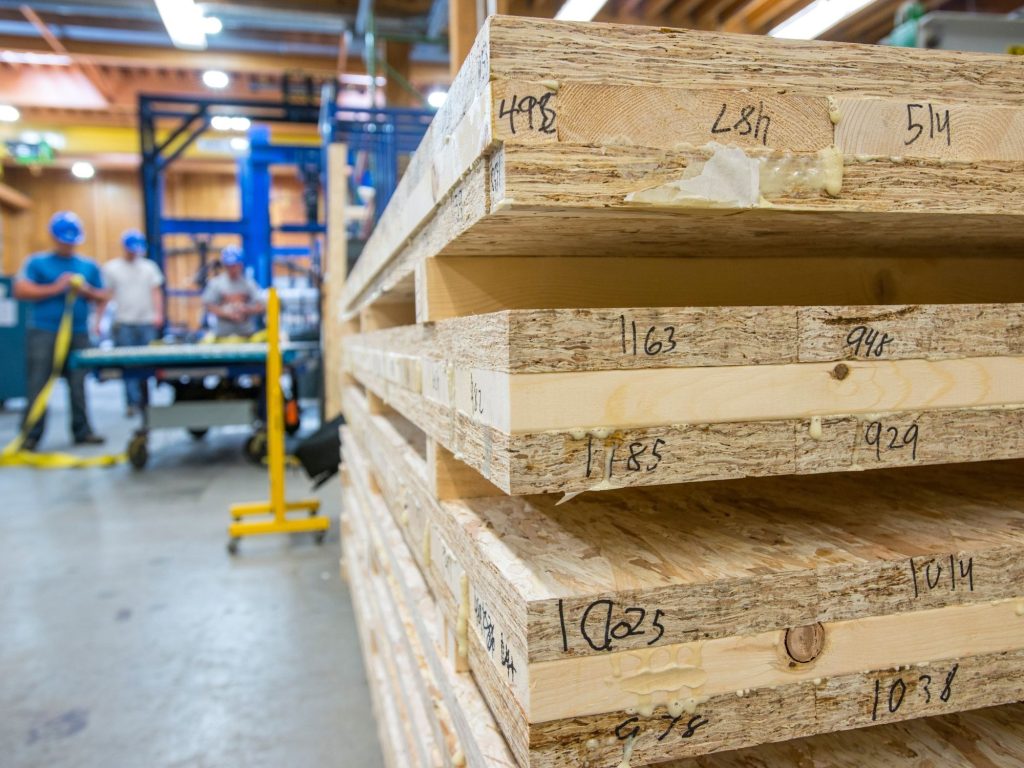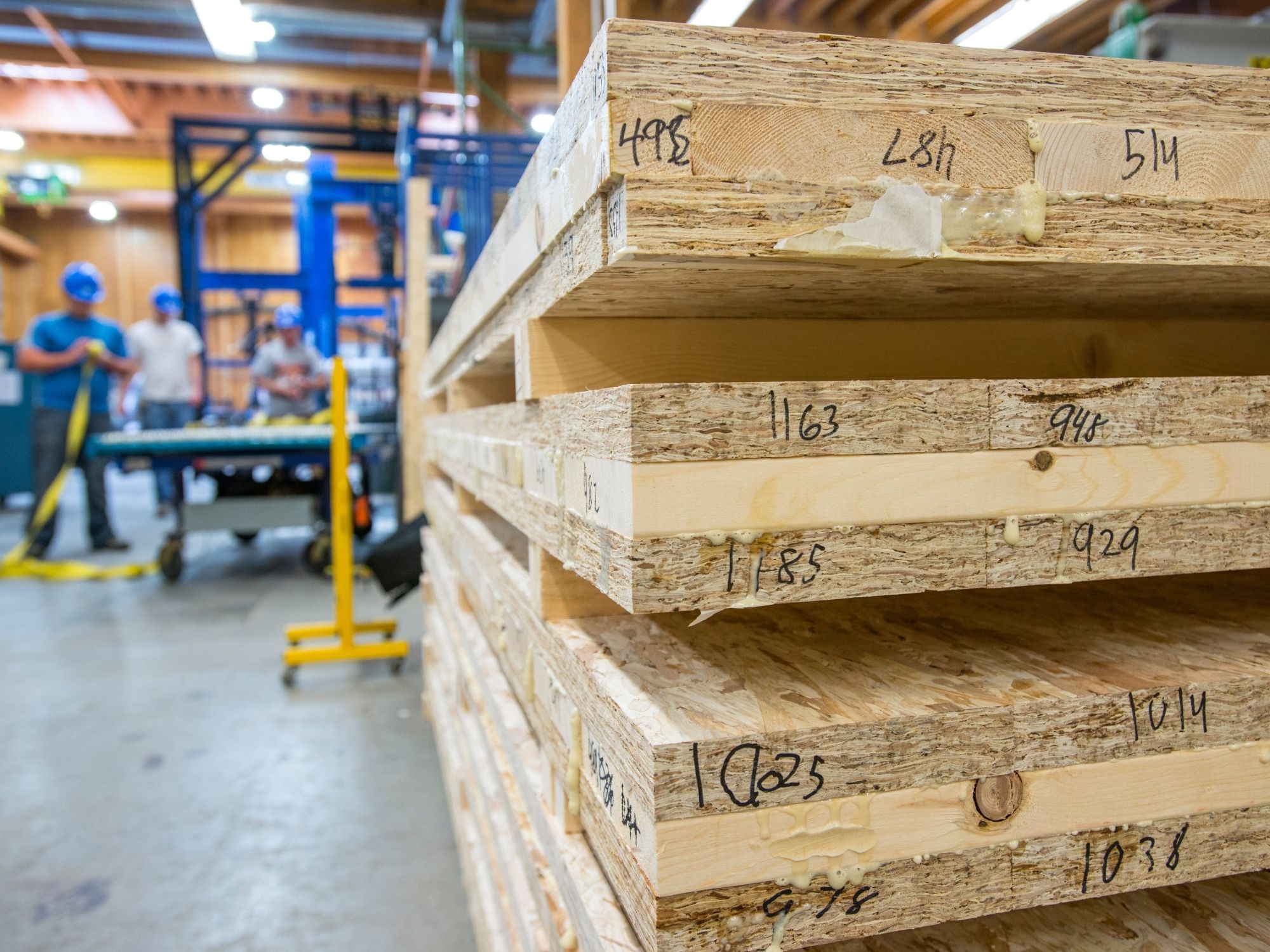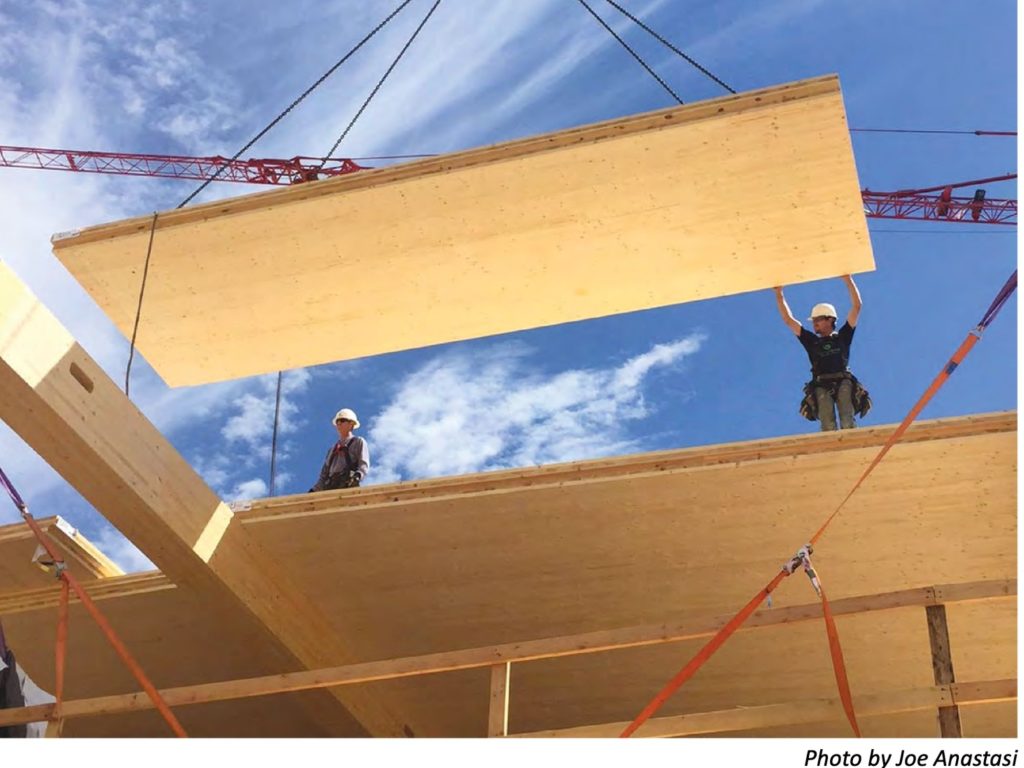 "The Advanced Structures and Composites Center is at the forefront of leveraging Maine's abundant natural resources, like wood, to drive sustainable economic development opportunities through research, development, commercialization and workforce training," said Habib Dagher, executive director of the ASCC. "Working hand in hand with our partners in industry, our goal is to develop the materials and technologies to drive future value streams for the Maine forest products industry and train our next-generation manufacturing workforce."

This classification comes as the University of Maine-led FOR/Maine Coalition was selected as a finalist in the U.S. Economic Development Administration's (EDA) $1 billion Build Back Better Regional Challenge. The proposal aims to accelerate the Northern Forest Bioeconomy through innovation, commercialization, and workforce and community redevelopment. The plan expands on the Forest Opportunity Roadmap (FOR/Maine) vision and strategic plan for diversifying the state's wood products businesses, attracting new capital investments, and developing greater economic prosperity for Maine communities impacted by recent mill closures.

"The future of construction is CLT and mass timber," says Benjamin Herzog, wood technologist at ASCC. "Because timber is a renewable resource and wood serves as a carbon sink, its use is clearly the most environmentally friendly option. Mass timber construction is also more efficient due to reduced construction time and labor needed compared to other construction methods."

"This certification illustrates the benefits of industry, the University of Maine, and federal agencies collaborating to drive innovation and to strengthen and diversify Maine's forest-based economy," said Stephen Shaler, professor of sustainable materials and technology at UMaine, interim chair of the FOR/Maine Executive Committee and principal investigator of the project.


The new CLT grades were manufactured using both machine stress rated (MSR) and visual grades of Spruce-Pine-Fir (South) (SPF-S) lumber from Maine. Lumber was supplied by Maibec Lumber Co. in Masardis, Maine, and Pleasant River Lumber Co. in Moose River, Maine, both of which are certified by the Northeastern Lumber Manufacturers Association (NELMA). The lumber was shipped to SmartLam, LLC in Columbia Falls, Montant for CLT manufacturing before returning to ASCC for testing.
Researchers analyzed the test results, comparing them to engineering requirements, and concluded that both grades met building standards. One grade has some of the highest published properties of any CLT grade currently listed in the North American Performance Standard for CLT, ANSI/APA PRG 320. The other grade proved comparable to CLT grades manufactured with Douglas fir, a species known for its high stiffness and strength.

"Although there are not currently any CLT manufacturers in Maine, it's our hope that these test results demonstrate that Maine's forest resource can sustainably provide high-quality lumber needed for this burgeoning industry," said Russell Edgar, wood composites manager at ASCC.

ASCC is planning a state-of-the-art 90,000-square-foot expansion, nearly doubling its current footprint, for a Green Engineering and Materials Laboratory. The GEM Factory of the Future will transform manufacturing with AI-enabled arrays of 3D printers and sensors that will manufacture and test new products from advanced bio-based and forest-based materials. The GEM Factory of the Future will be a mass timber structure, constructed with a combination of glulam and CLT.

ASCC is an ISO 17025-accredited laboratory (TL-255), by the International Accreditation Service (IAS), and has the North American Performance Standard for CLT, ANSI/APA PRG 320, listed within its Scope of Accreditation. This CLT classification effort was funded by USDA Agricultural Research Service project # 0204-41510-001-68S, the objective of which was to encourage CLT manufacturing in Maine.