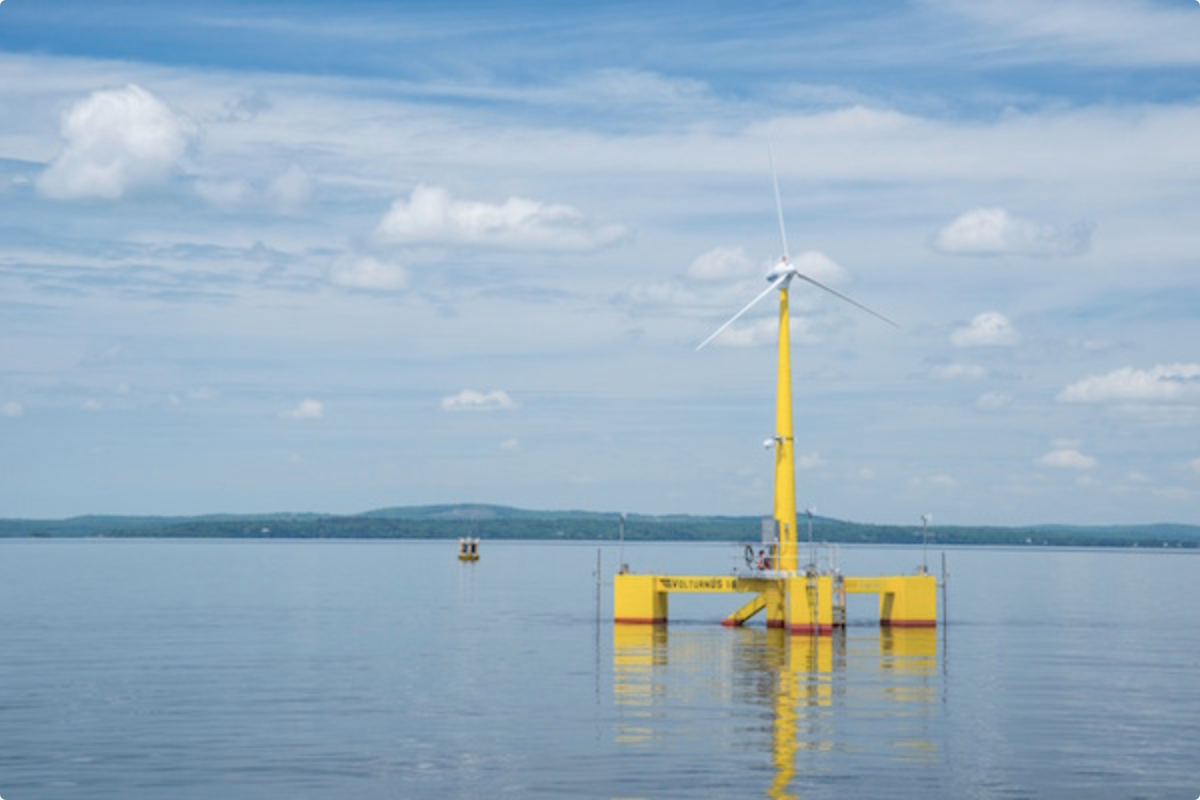 UMaine receives new DOE funding to advance VolturnUS floating offshore platform
The University of Maine's floating offshore wind technology demonstration project is one of two initiatives that have been awarded U.S. Department of Energy (DOE) funding. The two projects will share up to a total of $10 million to conduct additional innovation development to reduce offshore wind energy impact and cost.
The funding announcement was made during the American Wind Energy Association Offshore WINDPOWER Conference in Boston Oct. 22–23 by Daniel Simmons, DOE assistant secretary in the Office of Energy Efficiency and Renewable Energy.
"These projects will be instrumental in driving down technology costs and increasing consumer options for wind across the United States as part of our comprehensive energy portfolio," said Simmons in a DOE news release.
The latest DOE funding will focus on UMaine's development of an alternative VolturnUS floating substructure design for a 10 MW to 12 MW wind turbine. Currently, a two 6 MW turbine floating offshore wind demonstration project is planned for deployment off Monhegan Island, Maine.
The second project is led by Ohio-based Lake Erie Energy Development Corp.
"The University of Maine is pleased and appreciative to have been selected under this national competition," said Habib Dagher, executive director of UMaine's Advanced Structures and Composites Center, and project lead in the UMaine New England Aqua Ventus project.
"Our goal has been ongoing floating hull research and development that utilizes the most advanced electric power generating turbines, that will continue to increase efficiency and electricity output while reducing footprint and overall electricity cost," Dagher says. "We are hopeful we can reduce the Monhegan project from two floating platforms to a single slightly larger platform, reducing the hardware in the water, total amount of blade swept area, and impacts to the environment and fisheries."
A DOE news release about the funding announcement of the two projects plus 11 others to advance wind energy nationwide is online.