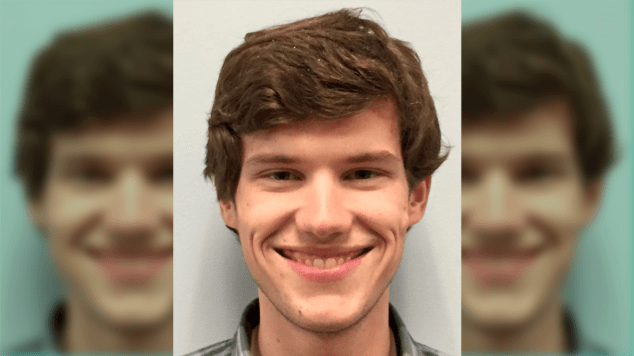 Eben Lenfest Named as UMaine's 2019 Outstanding Graduating Student in the College of Engineering
Eben Lenfest of Smithfield, Maine, has been named as one of the ten 2019 Outstanding Graduating Students at UMaine. Specifically, Lenfest is the Outstanding Graduating Student for the College of Engineering.
Lenfest is a mechanical engineering major with minors in robotics as well as ocean and marine engineering. He is an Eagle Scout and a recipient of the E. James and Eileen Ferland Engineering Excellence Scholarship.
Lenfest's interest in engineering and clean energy started from a young age, thanks to his father's work as a mechanical engineer and passion for green energy. Lenfest added that "it runs in the family," as his grandfather was a lifelong engineer.
When it came time for Lenfest to select a college to attend, his family recommended UMaine. While he did take their advice into account, Lenfest explained his personal reason for joining the college.
"I decided to study at UMaine because it's close to home, but not too close," Eben said. "It also has a great value and I'd heard good things about their engineering department."
Lenfest also explained that he had been somewhat directionless in regards to his engineering interests for many years. This changed during his junior year after he discovered UMaine's Advanced Structures and Composites Center.
Lenfest had become interested in working for the Center after touring it multiple times, but he did not anticipate that he would be able to obtain a position due to the "high level of research" being conducted there.
"I sort of threw my name into the applicant pool, but I had an interview with Dr. Andrew Goupee, I got the job, and I've been loving working on wind turbines since," Lenfest said.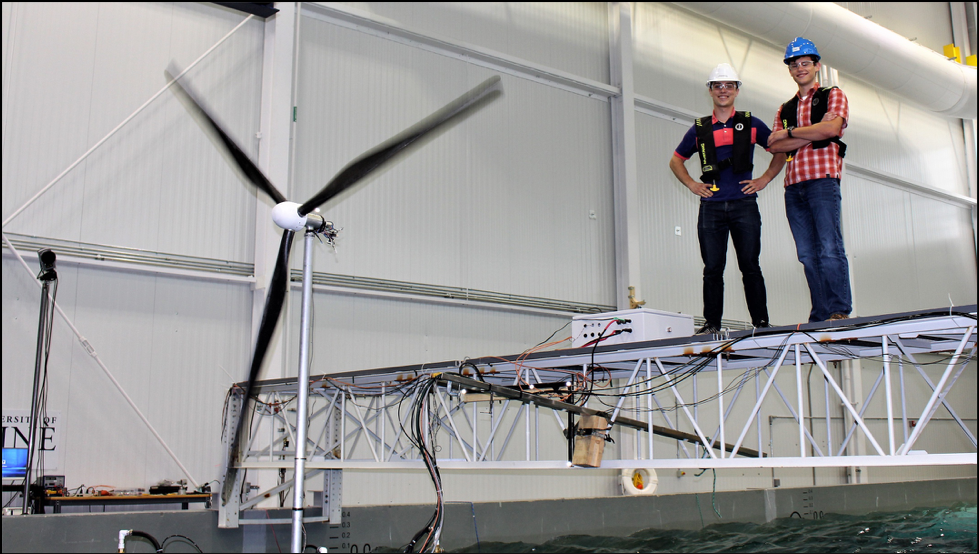 After four months of working for the Center, Lenfest was present when Goupee was contacted by a NASA engineer about a potential collaboration with the NASA Martial Space Flight Center. This offer stemmed from a new technology NASA created which they felt could be used to improve the durability of floating wind turbine platforms.
Shortly after speaking with him, the NASA engineer who had been in contact with Goupee requested that two Center students come to the NASA Marshall Space Flight in Alabama during the summer of 2018. The engineer wanted the two students to intern for NASA and help incorporate the new NASA technology into a scale model of a wind turbine platform; Lenfest was selected as one of the two.
"I mean first it was kind of like 'Wow, this is kind of ridiculous,'" Eben explained regarding his reaction to being offered the internship. "This summer was the first time that I'd really gone that far from Maine and I worked there all summer. So I was little nervous about that, but I mean NASA, you can't really turn that down."
When he was asked what the most important thing he learned during his time with NASA was, Lenfest said, "Industry isn't really this big, scary monster that's unapproachable. It's just people who are trying to make sure that the best solutions for problems are selected and pursued."
This summer, Lenfest is traveling to the National Wind Technology Center in Boulder, Colorado where he will be researching ways to improve the pitch controllers inside wind turbines.
When he was asked about Eben's work ethic, Goupee described it as "excellent" and said, "I couldn't ask for a better M.S. student to take with me on my trip to the National Wind Technology Center."