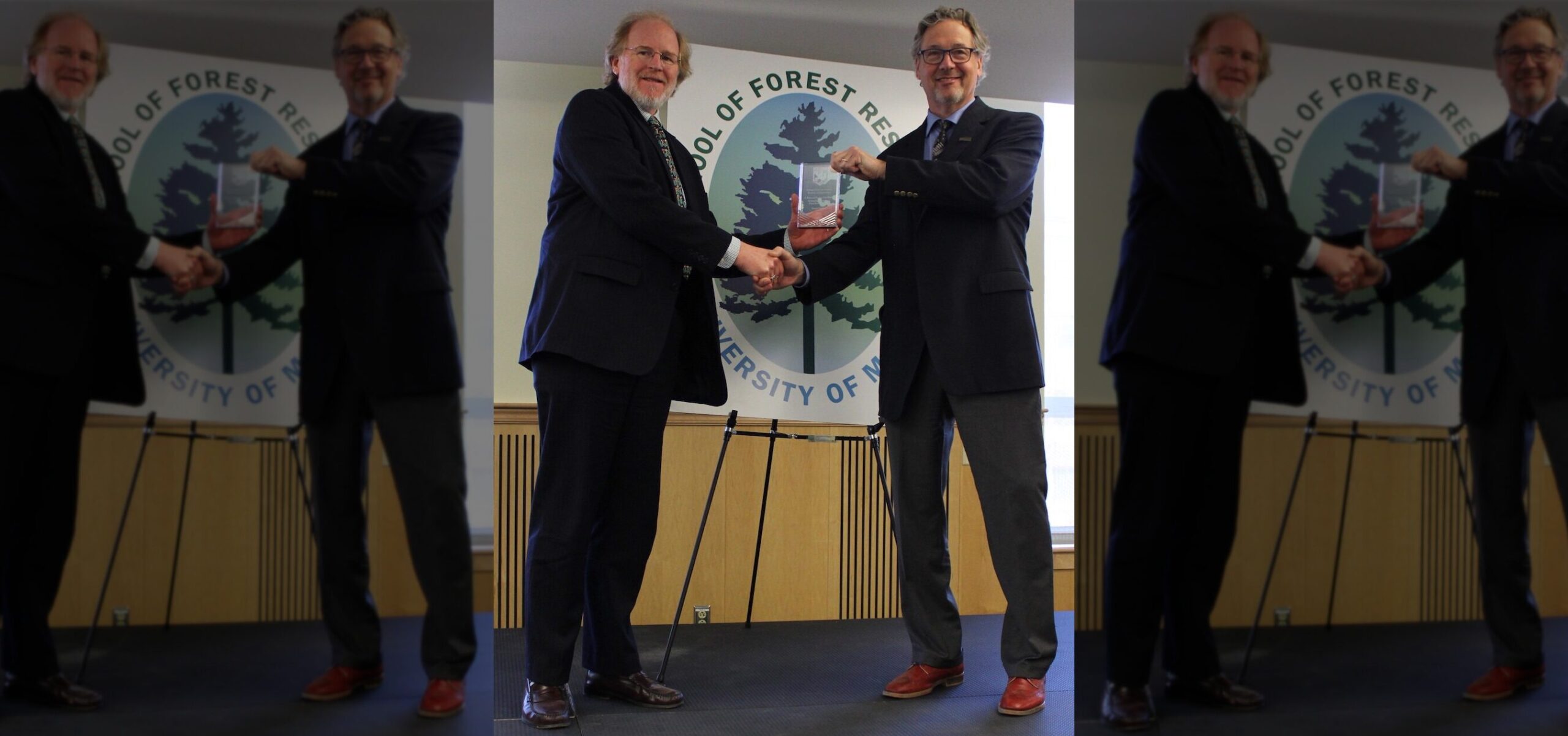 Dr. Douglas Gardner Awarded Outstanding Teacher and Outstanding Researcher by Peirce Webber
Dr. Douglas Gardner has been awarded the Peirce Webber Award for Outstanding Teaching and Outstanding Research. The award for Outstanding Teaching recognizes him for his work as a professor of Forest Operations, Bioenergy, and Bioproducts at the University of Maine. His award for Outstanding Researcher gives recognition for the effort and enthusiasm he has put into the research he has conducted. Dr. Gardner won this award back in 2012 as well for his research in forest resources.
These are not the first awards Dr. Gardner has received in his 21 years at UMaine. In 2015, he received the Distinguished Service Award from the Society of Wood Science and Technology (SWST), as well as the SWST Distinguished Educator Award in 2018.
Dr. Gardner has been described as a wonderful mentor to graduate students as well as a passionate professor. His long-time work with the Center has earned him numerous awards for his work as a researcher and professor. He is a Fellow and former President of the SWST.
Dr. Gardner has been listed as a co-PI or PI of approximately $600,000 in grants and is frequently requested as a keynote speaker at conferences around the world. Dr. Gardner is an outstanding researcher, exceptional professor, and valued mentor and this recent honor is very well-deserved. Congratulations, Doug!