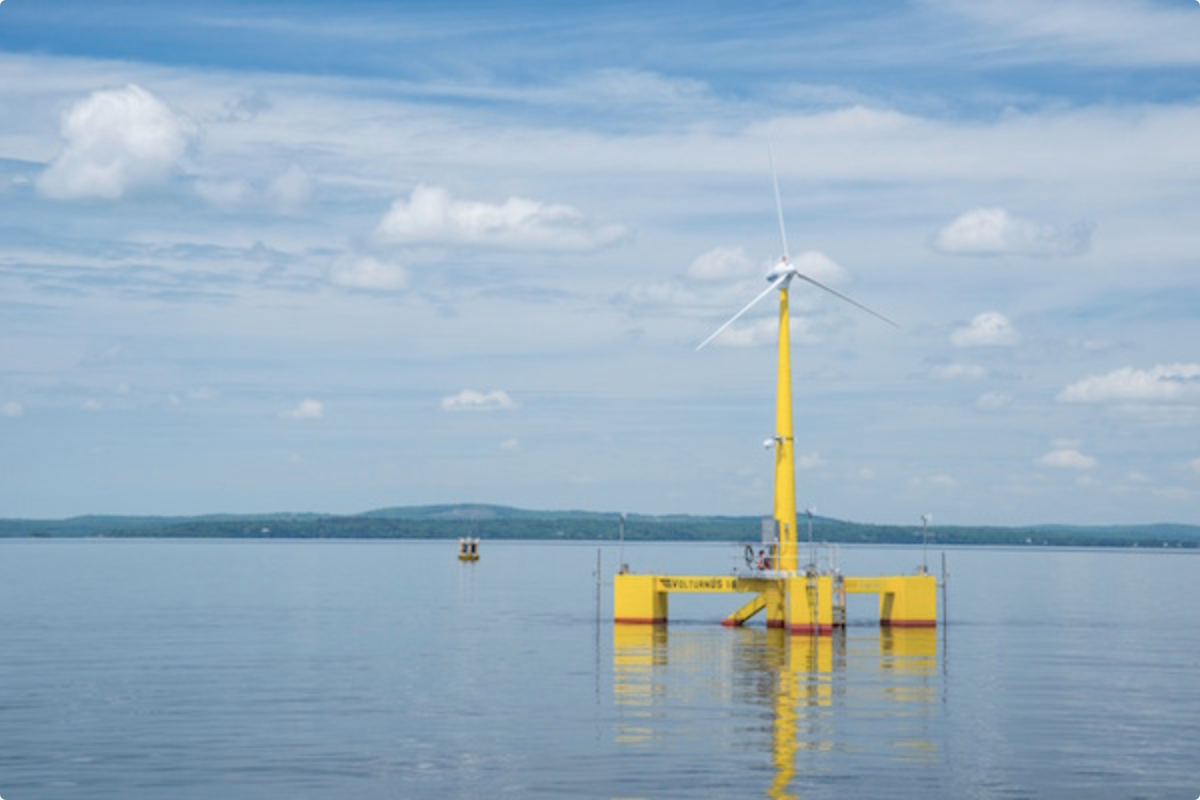 Importance of UMaine Offshore Wind Project discussed during hearing, Secretary Perry calls UMaine an 'integral partner'
During an Energy & Water Appropriations Subcommittee Hearing, U.S. Senator Susan Collins discussed the importance of offshore wind energy and extolled UMaine's leadership in developing technology to efficiently harness this critical energy source.
Collins said the following about the potential of offshore wind, as well as how UMaine is leading the development of offshore wind technology with the following:
"Today, nearly 16,000 megawatts of offshore wind capacity and more than 4,000 offshore wind turbines have been installed in Europe alone. In comparison, only 30 megawatts of offshore wind has been installed in our country. The problem is that the United States is falling farther behind in the global race to harness clean renewable offshore wind energy. And yet the irony is within 50 miles off the U.S. shores, there is enough offshore wind capacity to power the country four times over, and nearly 60 percent of that capacity can be harnessed by using floating offshore wind technologies. This is an area where a consortium led by the University of Maine is leading the way, and I'm very excited about this possibility. I would ask you: is the Department prioritizing the advancement of offshore floating wind turbines as part of its domestic innovative clean energy technologies?"
Secretary Perry responded that Maine Aqua Ventus is "a very important step" and called UMaine an "integral partner" in the pursuit of developing technology to harness offshore wind energy. He added that the floating platform technology developed at UMaine is a "really fascinating innovation".
Click here to view a video of the question and answer session between Senator Collins and Secretary Perry
Maine Aqua Ventus I, GP, LLC, is leading a demonstration project called New England Aqua Ventus I, a floating offshore wind pilot project to develop a clean, renewable energy source off Maine's shores. The demonstration project will likely be the first deepwater floating offshore wind project in the Americas.