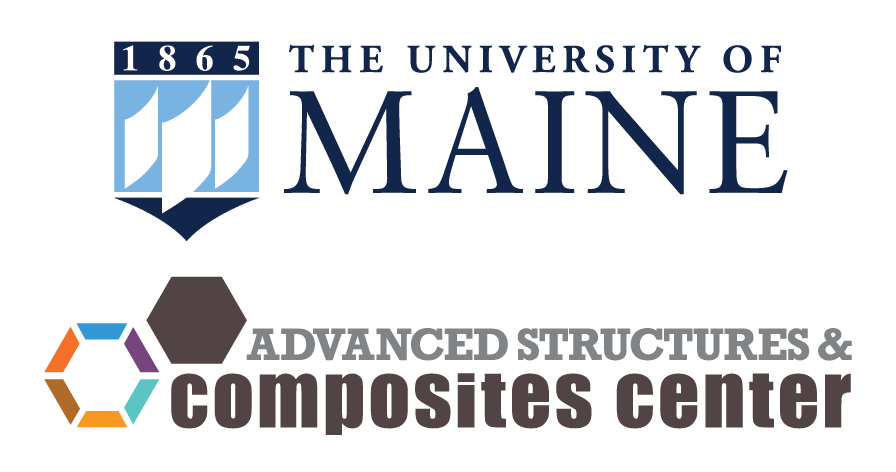 Paper by McDonald, Goupee, Berube, and Lopez-Anido published in book on Structural Health Monitoring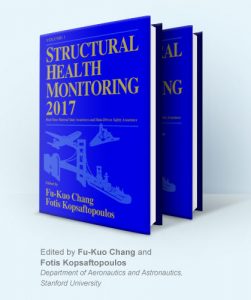 A paper titled, "Numerical Model for Predicting Carbon Fiber Composite Cable Forces in a Cable-Stayed Bridge," was recently published in
Structural Health Monitoring 2017: Proceedings of the Eleventh International Workshop on Structural Health Monitoring
. The paper was authored by University of Maine researchers Dr. Andrew Goupee, Dr. Keith Berube, and Dr. Roberto Lopez-Anido.
Abstract:
Carbon Fiber Composite Cables (CFCC) have high tensile strength, low weight and excellent corrosion resistance. As such they provide a viable replacement to traditional steel cables in many cable-stayed bridges, which may increase the structure lifespan and reduce maintenance requirements. The Penobscot Narrows Cable-Stayed Bridge offered a unique opportunity to develop these technologies. This paper analyzes continuous CFCC structural health monitoring data, and investigates the relationship between the external ambient air temperature and CFCC forces via a numerical model.
Citation:
McDonald, K.A., Goupee, A.J., Berube, K.A., and Lopez-Anido, R.A. "Numerical Model for Predicting Carbon Fiber Composite Cable Forces in a Cable-Stayed Bridge," in Structural Health Monitoring 2017: Proceedings of the Eleventh International Workshop on Structural Health Monitoring, Palo Alto, CA, September 12–14, 2017. F-K Chang and F. Kopsaftopoulos, Eds., Lancaster: Destech, 2017.