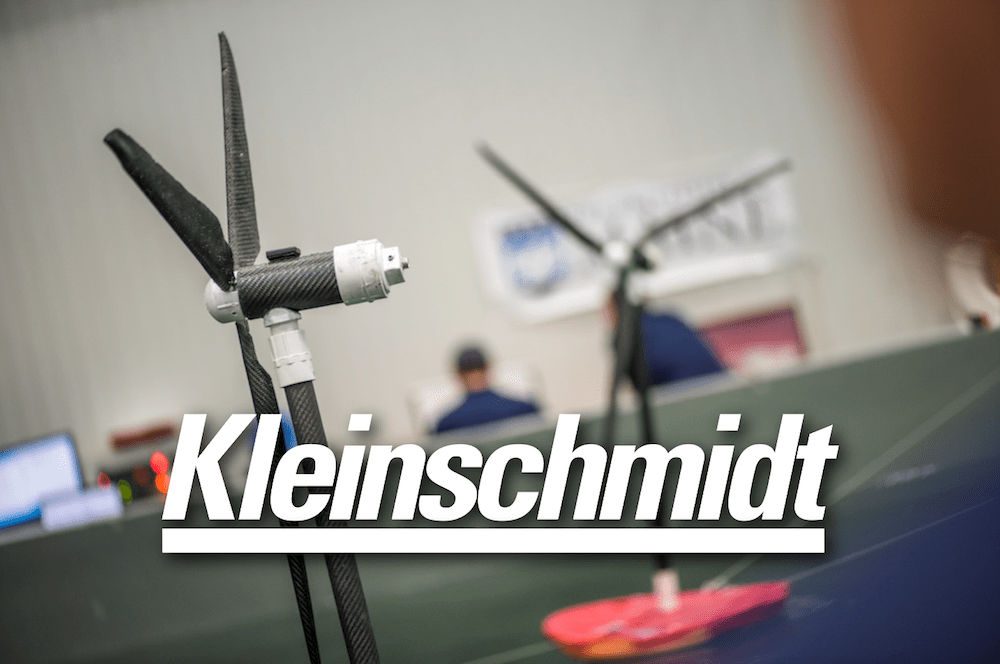 Caribou, Orono teams win Kleinschmidt Windstorm, Maine Wind Blade challenges
ORONO, Maine — The University of Maine Advanced Structures and Composites Center hosted the Kleinschmidt Windstorm Challenge in the Harold Alfond W2 Ocean Engineering Laboratory and the 9th Annual Maine Wind Blade Challenge for more than 350 middle- and high-school students Friday, May 19.
2017 Kleinschmidt Windstorm Challenge Winners:
Caribou High School "The Currents"
Bangor High School "Float-a-neers"
Bangor High School "Wind Warriors"
9th Annual Maine Wind Blade Challenge Winners:
Orono High School Team 1
Bangor High School Team 2
Bangor High School Team 1
Members of the the first place teams from both competitions will be presented with an internship opportunity at the UMaine Composites Center, valued more than $20,000, contingent on enrollment at UMaine.
"We were pleased to present Maine students with these two truly hands-on STEM experiences that immerses them in energy research inside our 100,000-square-foot laboratory to help spark the next generation of engineers, scientists, entrepreneurs and job creators for Maine and for the United States," said Habib Dagher, executive director of the UMaine Advanced Structures and Composites Center.
"We're confident that some of Maine's best future engineers, scientists and entrepreneurs were here today, and our goal is to inspire them to create opportunities in our state."
In the Kleinschmidt Windstorm Challenge, teams of middle and high school students collaborated to design and construct a scale-model floating wind turbine platform, then tested the design under wind and wave conditions, and delivered a sales pitch-style presentation to a panel of judges.
Keith Martin, senior engineer at Kleinschmidt Associates, congratulated all the participants. "These students have developed clever solutions to a complex problem with both technical challenges and economic considerations," he said. "We trust they had some fun in the meantime, and hope this challenge engages the minds of the future scientists and engineers."
Kleinschmidt CEO Chuck Padera, whose company provides energy, water and environmental services to clients across North America, said Kleinschmidt proudly supports the challenge that "inspires Maine students to consider careers where they create solutions to our world's most challenging problems."
The 9th Annual Maine Wind Blade Challenge is a program of the Maine Composites Alliance and the Maine Ocean and Wind Industry Initiative. This challenge connected teams of middle- and high-school students with composites companies to construct and infuse a functional set of wind blades.
Each Wind Blade Challenge team's goal was to manufacture an assembly that would generate the most energy in 3 minutes or fewer. Each team also gave a presentation on its design and innovation processes.
"It was inspiring to see the creativity of these Maine students and, without a doubt, Maine composites companies are looking forward to them joining our workforce," said Steve Von Vogt, managing director of the Maine Composites Alliance.