Student Focus: Wang, Gardner Aim To Use Maine Nanocellulose To Strengthen 3D Printed Plastics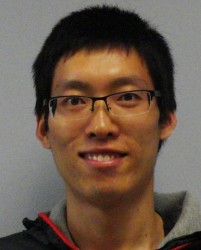 Lu Wang is pursuing his Ph.D. in Cellulose Nanofibril-Reinforced Plastics at the University of Maine under advisement of Dr. Douglas Gardner. Their team hopes to produce a 3D printed plastic, combined with Maine nanocellulose, that can compete with industrial synthetic plastics currently on the market.
Typically carbon fiber or glass is used in industrial plastics. These plastics are strong, but require excessive energy to produce and are not biodegradable. Cellulose is a naturally occurring compound that can be extracted from trees, cotton, waste wood, and other biomass.
"If we can use cellulose, we don't need to spend a lot of money and energy producing synthetic fibers. We can just use material from nature," Wang said.
Specifically, Wang is trying to find a suitable nanocellulose material that can be used in 3D printing applications.
"We already know a lot about 3D printing, but our research focuses on a very fundamental part of the process itself; the material," Wang said on his research.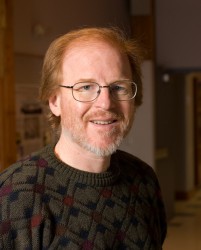 "Lu's work is part of a larger research program at the UMaine Composites Center focused on the utilization of cellulose nanomaterials in polymer composites," Dr. Gardner added, "Much of our work utilizes common thermoplastic processing techniques such as extrusion, injection molding and compression molding. Moving into the area of material development for 3D printing is a logical extension of our current research activities." 
After receiving his Bachelor's Degree in wood science and engineering from Central South University of Forestry in Changsha, China and his Master's Degree in Wood Science and Technology from Nanjing Forestry University in Nanjing, China, Wang looked to the United States for his doctorate.
"I applied to 10 graduate schools in the US, and got into two; one of them was UMaine," Wang said, "After I got here I realized this was the right place for me…I really like this place, it offers me a lot of opportunities and it provides me with the things I want to learn."
Wang was also impressed with the quality of the facilities and people he met during the early stages of his research at Maine.
"The faculty and facilities here are wonderful. I really appreciate the opportunity to be here," Wang said on his educational experience to date. "I think the academic atmosphere is really good. Maybe because we have a long winter, we stay in the lab to study and research."
With an ever-increasing need for composite materials, Wang wants to increase his knowledge of polymer processing to pursue an academic career path, working as a faculty member at another academic institution after a two-year post doctorate researcher. He would also be open to a career in the polymer industry, working as a material scientist or polymer engineer.
"Polymers are lively materials. There are a lot of interesting properties you can control," Wang said, "I want to really apply the knowledge I have learned to real life problems."
Written in collaboration with Lu Wang and Dr. Douglas Gardner by Michael Schuman, UMaine Composites Center communications intern.