Video Interview: Concrete hulls can bring down the costs of floating platforms by around 50%, according to researchers at the University of Maine.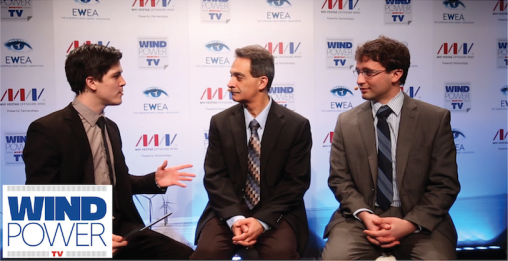 Click here to watch a video interview with Dr. Habib Dagher and Dr. Anthony Viselli at EWEA Offshore 2015.
From Windpower Monthly:
Speaking to Windpower TV, project manager Habib Dagher and design manager Anthony Viselli said that their research in developing the Voluturnus platform demonstrated major savings were possible through the use of concrete.
"The purpose of the concrete hull is to drive down costs and to access the assets of the civil engineering construction engineering industry," said Dagher. "So we want to build these hulls just like we build concrete bridges to be able to build them dockside and tow them out.
"The concrete technology allows us to access 40 years of industrialisation for bridge construction, and we're bringing that into the offshore wind industry. In the US at least, we're seeing a reduction of at least 50% compared to a steel hull."